---
Stephanie's Book Store Staff Picks
---
Adult Selection-Fiction
I was given a copy of this charmer before it was published and have been a longtime fan of Joshilyn Jackson, a New York Times best-selling author living in Decatur, GA. I fell in love with her first book, "Gods in Alabama," years ago. Her storytelling is so intimate and familiar to anyone who craves Southern Fiction. She weaves a beautiful tale about family, race, motherhood, and friendship. It is funny, but complicated. It is edgy, but familiar. It makes us confront hard truths and shines light on old family secrets. Here we meet Leia, a comic book illustrator, unexpectedly pregnant with an unknown Batman from a comic-con convention. This will be a mixed-race Batbaby, and that is just the beginning of the family drama. Her beloved grandmother in Alabama and her best friend are hiding progressive dementia and a long hidden body in the attic. To give more is unnecessary, just trust me and grab a copy today and dig into the messy beauty of Southern fiction..
Read more about the book store staff picks near you in McDonough, Ga.
YA fiction:
"MunMun" by Jesse Andrews
Andrews, who previously wrote "Me, Earl, and the Dying Girl," has penned an alternate reality where every person's physical size is directly proportional to their wealth. But it's so much more than that. It's a study of justice, or rather injustice. It's a story of family and dear friends. One can upsize if they can get more "munmun" or money. He takes you on a teen's epic journey that is part Alice in Wonderland and part 1984. We follow Warner who is born the size of a rat, or "littlepoor." The syntax is very odd, with lots of words runningtogetther. This is not distracting as one would think, but fits the overall deeply weird vibe of the entire story. I have never read a book like this one. It is painful to realize that money does rule the world and the world is not remotely fair. It is infuriating. Unfortunately, in times of deep income inequality in the world, it's a lesson that a YA reader would be wise to learn quite young.
Read more about the book store staff picks near you in McDonough, Ga.
---
Sarah's Book Store Staff Picks
Fantasy:
"A fast-paced fantasy adventure that takes readers into a series of interconnected worlds ruled by magic—or the lack of it.
Long ago, the doors between worlds were open, and anyone with magic could travel from one to the next. Now the doors are closed, and only a chosen few have the power to travel between Grey London, a world without magic, Red London, a world suffused with it, and White London, a world where magic is scarce, coveted and jealously guarded. As for Black London, the city consumed, no one would be so foolish as to risk a trip—not even Kell. Officially, he's a royal messenger, carrying letters among the rulers of the three Londons. Unofficially, he's a smuggler who collects artifacts from other worlds. It's that habit that leads him to accept a dangerous relic, something that shouldn't exist. And it's when a wanted Grey London thief named Lila steals the artifact that the real trouble starts—for both of them. Schwab (Vicious, 2013, etc.) creates a memorable world—actually, three memorable worlds—and even more memorable characters. Lila in particular is a winningly unconventional heroine who, as she declares, would "rather die on an adventure than live standing still." The brisk plot makes this a page-turner that confronts darkness but is never overwhelmed by it." - Kirkus Review

Graphic Novel:
Trans teen Barney's new job solves one problem but creates a series of otherworldly challenges he did not see coming.
Barney's friend Norma, a girl of South Asian descent who avoids connecting with people, helps him get a job as a janitor at Dead End, a theme park haunted house. Barney assures Norma that everything is fine at home, but once the park closes he looks around for a place to sleep. Barney and his dog, Pugsley, find out the hard way that the elevator in Dead End doubles as a portal to hell. Demons, ghosts, and angels from other planes arrive throughout the story, each with an agenda. Together, Barney and Norma (assisted by Pugsley) fight various beings while dealing with their emotions in the human realm. Norma confronts her social anxiety with the help of hijabi friend Badyah Hassan, and Barney navigates a potential romantic relationship with Logan Nguyen. The art is imaginative and engaging, with rich, evocative color schemes. With time travel, demonic possession, monsters, magic spells, and fights between creatures of pure sadness and pure happiness, there is never a dull moment—but in the realm of human emotion, there are relatable ones. Readers who aren't dizzied by the action or put off by the multiple levels of destruction will be intrigued.
A wild ride. (Graphic novel. 13-18)- Kirkus Review
---
Amanda's Book Store Staff Picks
The Girl Who Drank the Moon by Kelly Barnhill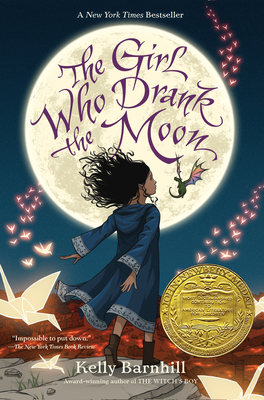 Every year, the people of the Protectorate leave a baby as an offering to the witch who lives in the forest. They hope this sacrifice will keep her from terrorizing their town. But the witch in the Forest, Xan, is kind. She shares her home with a wise Swamp Monster and a Perfectly Tiny Dragon. Xan rescues the children and delivers them to welcoming families on the other side of the forest, nourishing the babies with starlight on the journey.
One year, Xan accidentally feeds a baby moonlight instead of starlight, filling the ordinary child with extraordinary magic. Xan decides she must raise this girl, whom she calls Luna, as her own. As Luna's thirteenth birthday approaches, her magic begins to emerge--with dangerous consequences. Meanwhile, a young man from the Protectorate is determined to free his people by killing the witch. Deadly birds with uncertain intentions flock nearby. A volcano, quiet for centuries, rumbles just beneath the earth's surface. And the woman with the Tiger's heart is on the prowl . . .
1o Mindful Minutes By Goldie Hawn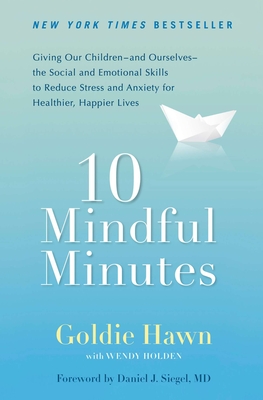 Teaching Our Children to Help Themselves Be Happy
Practical, timely, relevant, and inspiring, 10 Mindful Minutes is Goldie Hawn's gift to parents who want to help their children learn better and live happier lives. Inspired by the revolutionary MindUP program (developed under the auspices of the Hawn Foundation), the book offers easy-to-grasp insights from current behavioral, psychological, and neurological studies to show how our thoughts, emotions, and actions—including our ability to focus, manage stress, and learn—are all exquisitely interconnected.
Hawn presents simple and practial ways to develop mindfulness in children and parents alike, and shares her own heartfelt experiences with the challenges and joys of parenting.
The Good Neighbor: Life and Work of Fred Rogers by Maxwell King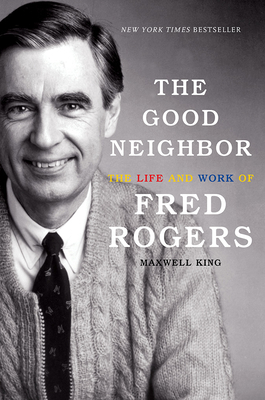 The Good Neighbor, the first full-length biography of Fred Rogers, tells the story of this utterly unique and enduring American icon. Drawing on original interviews, oral histories, and archival documents, Maxwell King traces Rogers's personal, professional, and artistic life through decades of work, including a surprising decision to walk away from the show to make television for adults, only to return to the neighborhood with increasingly sophisticated episodes, written in collaboration with experts on childhood development. An engaging story, rich in detail, The Good Neighbor is the definitive portrait of a beloved figure, cherished by multiple generations.
---
Deanna's Book Store Staff Picks
---
Where the Crawdads Sing by Delia Owens
For years, rumors of the "Marsh Girl" have haunted Barkley Cove, a quiet town on the North Carolina coast. So in late 1969, when handsome Chase Andrews is found dead, the locals immediately suspect Kya Clark, the so-called Marsh Girl. But Kya is not what they say. Sensitive and intelligent, she has survived for years alone in the marsh that she calls home, finding friends in the gulls and lessons in the sand. Then the time comes when she yearns to be touched and loved. When two young men from town become intrigued by her wild beauty, Kya opens herself to a new life–until the unthinkable happens.
This book is Reese Witherspoon's book club pick for the month of September and I loved everything about it!! I loved the way it described the marshes and the country scenery. This book is memorable because it's about survival, hope, love, loss, loneliness, desperation, prejudice, determination and strength.
Scythe (Arc of a Scythe #1) by Neal Shusterman
Thou shalt kill. A world with no hunger, no disease, no war, no misery. Humanity has conquered all those things, and has even conquered eath. Now scythes are the only ones who can end life - and they are commanded to do so in order to keep the size of the population under control. Citra and Rowan are chose to apprentice to a sythe- a role neither wants.
I finished this book in two days. As someone who just recenty got back into reading YA this year, this book is so fascinating and a must read for everyone.
All These Beautiful Strangers
In the last day of summer, Grace Fairchild, the beautiful young wife of real estate mogul Allister Calloway vanished from the family's lake house without a trace leaving behind her seven year old daughter Charlie and a slew of unanswered questions. Years later, seventeen year old Charlie still struggles with the dark legacy of her family name and the mystery surrounding her mother. Charlie has been tapped into a secret it crowd of a prestigious New England school she attends. Charlie is caught in a dangerous web of lies and deception in this psychological thriller.
I really enjoyed this mystery! Keeps you on the edge of your seat wondering what will happen next!