---
Stephanie's Book Store Staff Picks
---
Adult Selection-Fiction
I was given a copy of this charmer before it was published and have been a longtime fan of Joshilyn Jackson, a New York Times best-selling author living in Decatur, GA. I fell in love with her first book, "Gods in Alabama," years ago. Her storytelling is so intimate and familiar to anyone who craves Southern Fiction. She weaves a beautiful tale about family, race, motherhood, and friendship. It is funny, but complicated. It is edgy, but familiar. It makes us confront hard truths and shines light on old family secrets. Here we meet Leia, a comic book illustrator, unexpectedly pregnant with an unknown Batman from a comic-con convention. This will be a mixed-race Batbaby, and that is just the beginning of the family drama. Her beloved grandmother in Alabama and her best friend are hiding progressive dementia and a long hidden body in the attic. To give more is unnecessary, just trust me and grab a copy today and dig into the messy beauty of Southern fiction..
Read more about the book store staff picks near you in McDonough, Ga.
YA fiction:
"MunMun" by Jesse Andrews
Andrews, who previously wrote "Me, Earl, and the Dying Girl," has penned an alternate reality where every person's physical size is directly proportional to their wealth. But it's so much more than that. It's a study of justice, or rather injustice. It's a story of family and dear friends. One can upsize if they can get more "munmun" or money. He takes you on a teen's epic journey that is part Alice in Wonderland and part 1984. We follow Warner who is born the size of a rat, or "littlepoor." The syntax is very odd, with lots of words runningtogetther. This is not distracting as one would think, but fits the overall deeply weird vibe of the entire story. I have never read a book like this one. It is painful to realize that money does rule the world and the world is not remotely fair. It is infuriating. Unfortunately, in times of deep income inequality in the world, it's a lesson that a YA reader would be wise to learn quite young.
Read more about the book store staff picks near you in McDonough, Ga.
---
Sarah's Book Store Staff Picks
Fiction:
"Tangerine" by Christine Mangan
"At first, I had told myself that Tangier wouldn't be so terrible," says Alice Shipley, a young wife dragged there by her unpleasant husband, John McAllister, who has married her for her money. He vanishes every day into the city, which he adores, while Alice is afraid to go out at all, having once gotten lost in the flea market. Then Lucy Mason, her one-time best friend and roommate at Bennington College, shows up unannounced on her doorstep. "I had never, not once in the many moments that had occurred between the Green Mountains of Vermont and the dusty alleyways of Morocco, expected to see her again." Alice and Lucy did not part on good terms; there are repeated references to a horrible accident which will remain mysterious for some time. What is clear is that Lucy is romantically obsessed with Alice and that Alice is afraid of her. In chapters that alternate between the two women's points of view, the past and the present unfold. The two young women bonded quickly at Bennington: though Alice is a wealthy, delicate Brit and Lucy a rough-edged local on scholarship, both are orphans. Or at least Lucy says she is—from the start, there are inconsistencies in her story that put Alice in doubt. And while Alice is so frightened of Tangier that she can't leave the house, Lucy feels right at home: she finds the maze of souks electrifying, and she quickly learns to enjoy the local custom of drinking scalding hot mint tea in the heat. She makes a friend, a shady local named Joseph, and immediately begins lying to him, introducing herself as Alice Shipley. Something evil this w
ay comes, for sure. Mangan's debut pays homage to The Talented Mr. Ripley and to the work of Daphne du Maurier and Shirley Jackson.-Kirkus Reviews
Graphic Novel:
"Dead Endia: The Watcher's Test" by Hammish Steele
Trans teen Barney's new job solves one problem but creates a series of otherworldly challenges he did not see coming.
Barney's friend Norma, a girl of South Asian descent who avoids connecting with people, helps him get a job as a janitor at Dead End, a theme park haunted house. Barney assures Norma that everything is fine at home, but once the park closes he looks around for a place to sleep. Barney and his dog, Pugsley, find out the hard way that the elevator in Dead End doubles as a portal to hell. Demons, ghosts, and angels from other planes arrive throughout the story, each with an agenda. Together, Barney and Norma (assisted by Pugsley) fight various beings while dealing with their emotions in the human realm. Norma confronts her social anxiety with the help of hijabi friend Badyah Hassan, and Barney navigates a potential romantic relationship with Logan Nguyen. The art is imaginative and engaging, with rich, evocative color schemes. With time travel, demonic possession, monsters, magic spells, and fights between creatures of pure sadness and pure happiness, there is never a dull moment—but in the realm of human emotion, there are relatable ones. Readers who aren't dizzied by the action or put off by the multiple levels of destruction will be intrigued.
A wild ride. (Graphic novel. 13-18)- Kirkus Review
---
Ash's Book Store Staff Picks
---
"Strange the Dreamer" by Laini Taylor
"And that's how you go on. You lay laughter over the dark parts. The more dark parts, the more you have to laugh. With defiance, with abandon, with hysteria, any way you can."
― Laini Taylor, Strange the Dreamer
Twenty year old librarian Lazlo Strange is a clever man. He absorbs books as if they could suddenly disappear the very next minute, and for his story the idea of disappearing isn't all too irrelevant. Lazlo dreams of the city of Weep. In a world where the dream chooses the dreamer, his dreams are an obvious sign that Lazlo's fate lies in Weep. There's a small problem though. Weep disappeared 200 years ago. Lazlo, although clever with a brutish exterior, is not the adventuring type. He'd much rather read about the city than actually look for it, but when his paths cross with a strange man named Godslayer, Lazlo finds himself on the journey of a lifetime. Why did Weep disappear? Was it even real to begin with? What exactly did Godslayer kill to earn that name?
"Raven Boys" by Maggie Stiefvater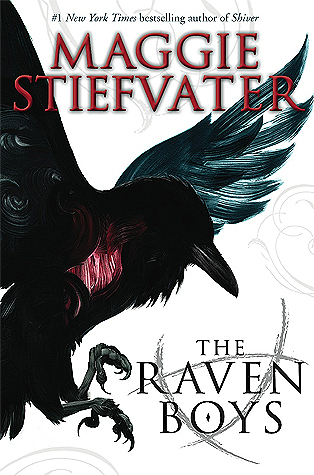 "Listen to you sounding all badass. I bet you're just listening to a CD called 'The Sounds of Crime' while you cruise for chicks outside the Old Navy in your Camaro."
― Maggie Stiefvater, The Raven Boys
This is a great book for when life gets rough and its hard to reach out to the ones you love, but you still find yourself craving some form of comfort and contact. This book feels like a security blanket laying snuggly across your lap, a bowl of twix by your side from left-over trick or treaters that never showed, and a Charlie Brown special on TV. Comforting. Our main character is Blue, a girl from a family of psychics. Blue is not psychic, but she is like a battery. She amplifies the energy that allows the undead to communicate. However the first spirit she sees is a boy her age that goes to a local private school. There's only two reasons a non-seer would see a ghost. Either they're the non-seer's true love, or the non-seer killed them. Why not a dash of both?
Amanda's Book Store Staff Picks
---
Circe by Madeline Miller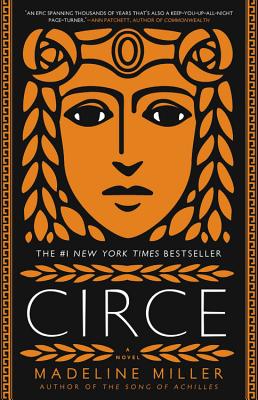 Miller's long-awaited sophomore novel returns readers to ancient Greece for a feminist retelling of the myth of Circe, the sorceress famous for beguiling Odysseus. Because of the her leading lady's immortality, Miller plausibly covers large swaths of mythological material in one narrative and has run-ins and relationships with Daedalus, Athena, Prometheus, Jason, Medea, and, of course, the wily Odysseus.
Useless Magic by Florence Welsh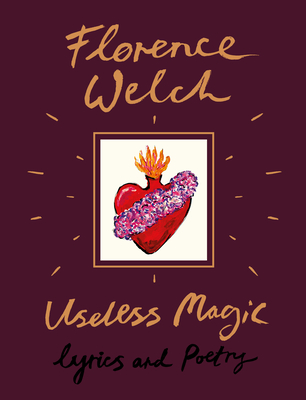 Lyrics and never-before-seen poetry and sketches from the iconic musician of Florence and the Machine.
"Songs can be incredibly prophetic, like subconscious warnings or messages to myself, but I often don't know what I'm trying to say till years later. Or a prediction comes true and I couldn't do anything to stop it, so it seems like some kind of useless magic."
A must read for anyone that appreciates of Florence and the Machine and poetry lovers alike.
Smoke Gets in Your Eyes & Other Lessons from the Crematory by Caitlin Doughty (a Non-Fic Pick!)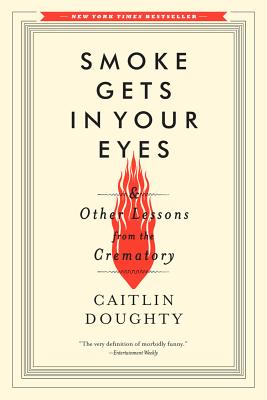 Caitlin Doughty, a licensed mortician, host and creator of the "Ask a Mortician" web series, and advocate for death acceptance, uses her work as a crematorium operator at the family-owned Westwind Cremation and Burial to challenge the way we view death. Doughty's memoir and coming of age story is full of her own difficult stories woven with histories of death practices and her brand of dark humor and wit. This book is certainly not for everyone, but anyone who wants to begin to liberate themselves from the inundating fear of death should pick this one up!