You are here
Through the Wall (Paperback)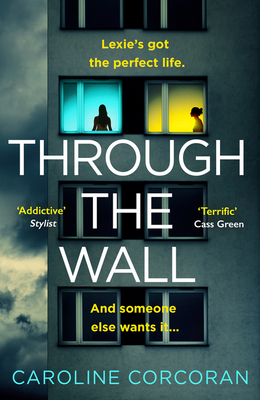 $12.99
Email or call for price
Description
---
Now a Sunday Times top 20 bestseller
'A rival to
Gone Girl
for its addictive, twisted plot.'
STYLIST
Lexie's got the perfect life. And someone else wants it...
Lexie loves her home. She feels safe and secure in it - and loved, thanks to her boyfriend Tom.
But recently, something's not been quite right. A book out of place. A wardrobe door left open. A set of keys going missing...
Tom thinks Lexie's going mad - but then, he's away more often than he's at home nowadays, so he wouldn't understand.
Because Lexie isn't losing it. She knows there's someone out there watching her. And, deep down, she knows there's nothing she can do to make them stop...
A compelling, heart-racing thriller that will have you looking over your shoulder long after you turn the last page. The perfect read for fans of Louise Candlish and Adele Parks.
About the Author
---
Caroline is a freelance lifestyle and popular culture writer and editor with 15 years' experience. She has worked for most of the top magazines, newspapers and websites in the country, and also as a copywriter for brands and websites. After 14 years in London, Caroline recently returned up north to the Wirral because she had a baby and there was more free grandparent babysitting available there. You'll often find her feeling travelsick but still trying to write on a Virgin Pendolino into Euston.