You are here
Making of Us (Paperback)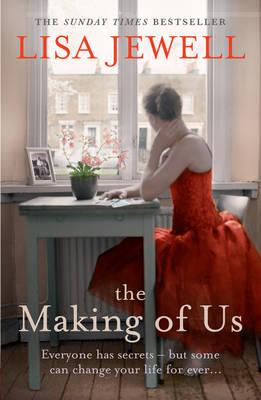 Description
---
From the internationally bestselling author of "After the Party" comes a sparkling, poignant novel about a group of strangers who are brought together by the father they never knew.
In a London hospice, a man named Daniel is slowly fading away. His friend Maggie listens to the stories of his life, and to his secrets. One day he tells her about the children he has never met, conceived with women he has never slept with. There are four of them--two boys, two girls. He talks of them wistfully. His legacy, he calls them.
Lydia, Dean, and Robyn don't know each other. Lydia, wealthy and successful, leads a lonely and disjointed life. Dean is twenty-one and completely overwhelmed by single fatherhood. Robyn has never met her biological father. Neither has her mother. He was just an anonymous donor, and that's exactly how she wants to think of him--a character in her own personal fairy tale.
One day Robyn meets the man of her dreams. He looks like her, he thinks like her, and he even has the same freckle in the same place on his left hand. It could be just a coincidence, but she needs to be sure before she can allow herself to be with him. It's time for her to open the envelope her parents gave her on her eighteenth birthday...
" The Making of Us" is a wonderful novel that celebrates the meaning of family--in every form that takes. It is an entertaining literary treat about the miracles that happen when we bring life into the world and share our lives with those we love.