You are here
Gospel: A Novel (Paperback)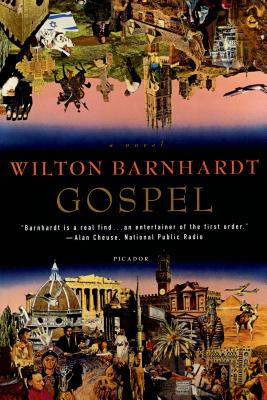 $28.00

Usually Ships in 1-5 Days
Description
---
Author of Emma Who Saved My Life and Lookaway, Lookaway

Gospel concerns the search for a lost first-century gospel of the Bible, a document that could shake the foundations of Christianity. Wilton Barnhardt's narrative races through three continents, nine countries, and dozens of colorful locales, as two characters—shy theological student Lucy Dantan and hard-drinking, disillusioned ex-Jesuit Patrick O'Hanrahan—pursue rumors and clues about the gospel's whereabouts and contents. In the end, what they discover will challenge and forever change the nature of faith.

An intellectual detective story with the erudition of Umberto Eco and the grand swirling entertainment of a nineteenth-century novel, Gospel is exciting, profound, revent, and terrifically funny.
About the Author
---
Wilton Barnhardt is the author of Lookaway, Lookaway, a New York Times bestseller. His previous novels are Gospel, Show World, and Emma Who Saved My Life. A native of Winston-Salem, North Carolina, he teaches fiction in the master of fine arts in creative writing program at North Carolina State University in Raleigh, where he lives.
Praise For…
---
"A splendid novel on all counts." —Colleen McCullough, The New York Times Book Review

"A robust mix of prodigious scholarship and engaging plot." —Chicago Tribune

"Barnhardt's erudition is astonishing, yet it's totally accessible. If you loved Byatt's Possession, Palliser's Quincunx, or Eco's Name of the Rose, then here is the big, addictive epic you've been waiting for." —Diane Wakoski

"Barnhardt is a real find....An entertainer of the first order." —Alan Cheuse, National Public Radio

"Barnhardt has got such great imagination and wit, and erudition enough to re-create the gospel itself in these pages, that this is the kind of book…you want to linger with and relish." —Alan Cheuse, national Public Radio