You are here
The Irrational Diary of Clara Valentine (Paperback)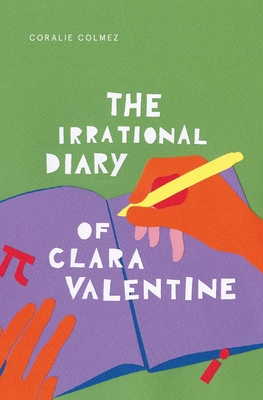 $11.99

Usually Ships in 1-5 Days
Description
---
Clara's last year at school is looking pretty normal: she's applying to study Maths at uni, getting into trouble with teachers for chatting too much in class with her best friend M, and going on not-so-passionate dates with her boyfriend Sam.
Until one day, classmate Ty (on whom she happens to have a pretty big crush) asks for her help. His computer genius brother has just disappeared, leaving behind a laptop to which access is only granted when you answer a maths question - and maths isn't exactly Ty's strong suit.
One question turns into many when Clara and Ty follow his brother's trail, encountering spies and professional hackers along the way. As she works on maths problems more exciting that anything she's ever done in class and starts spending a whole lot of time with Ty, Clara also has to deal with everyone in her life suddenly acting strange all at the same time: M's gone silent on her, little sister Emma has become a devil child, and even her parents are up to something...
In addition to a page-turning mystery, you'll learn along with Clara about some famous, beautiful problems covering all areas of mathematics, from logic and number theory to code-breaking.