You are here
The Essential Alkaline Diet Cookbook: 150 Alkaline Recipes to Bring Your Body Back to Balance (Paperback)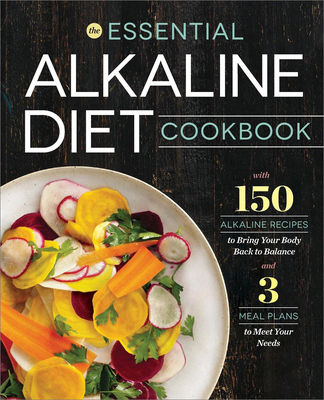 $17.99

Usually Ships in 1-5 Days
Description
---
Fight dietary diseases and bring pH balance back to your body with 150 Alkaline recipes.
Why eat according to pH? The Alkaline Diet helps create more alkaline environments in our bodies, which can combat diet-related diseases. Serving a number of lifestyle benefits, the Alkaline Diet improves bone health, cholesterol, blood pressure, cardiovascular health, and much more. With ailment-specific recipes and a 30-day meal plan to ensure success, The Essential Alkaline Diet Cookbook makes cooking balanced, nourishing meals easier than ever.
The Essential Alkaline Diet Cookbook offers:
150 Satisfying Recipes that will naturally bring your system back to balance with low-sodium, low-sugar, low-fat, high-fiber, and antioxidant rich meals
30-Day Meal Plan for supporting your immune system, thyroid, or kidneys
An Essential Overview of the Alkaline Diet, including a handy list of the alkaline or acidic values of nearly 200 foods
Alkaline Diet recipes include: Almond-Quinoa Muffins, Quinoa and Avocado Salad, Vegetable Potpie, Championship Chili, Lovers' Lasagna.
Taste the benefits of a pH balanced diet with The Essential Alkaline Diet Cookbook.