You are here
Cannabis Gourmet: A Simply Cannabis Cookbook to Learn the Art of Cooking with Weed. (Paperback)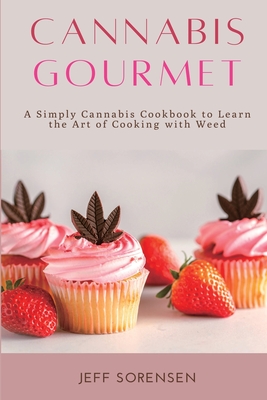 $17.95

Usually Ships in 1-5 Days
Description
---
Are you looking to introduce variety to your marijuana edibles, to stop relying only on cookies and brownies?
Do you want to use marijuana because of the many benefits you've heard about it but don't want to smoke it, for whatever reason?
Are you looking for a healthy, smoke-free way to fight pain, anxiety, depression, low appetite, insomnia, muscle spasms, epileptic seizures, nausea and many others using marijuana?
For a long time, marijuana edibles were simply a thing that was only talked about in hushed tones. But as marijuana use for medical and recreational purposes becomes more popular, the craft of making marijuana edibles is rapidly becoming mainstream.
Edibles are perfect for medicating without having to use expensive vaping equipment or smoking. That makes them a perfect fit for someone who's a long-term marijuana user as well as beginners who are looking for an easy way to take marijuana.
More precisely, the book will teach you:
- 80 unique, sweet and tasty cannabis recipes that you can try everyday
- All the necessary ingredients that are required to prepare each meal and an
elaborate procedure on how to perfectly prepare the meal
- The right amount of cannabis dosage to infuse in each meal and the time required to prepare
- And much more
The definitive guide to making easy, everyday cannabis edibles for breakfast and dessert.
Enjoy Baking