You are here
The Legend of Opali (Paperback)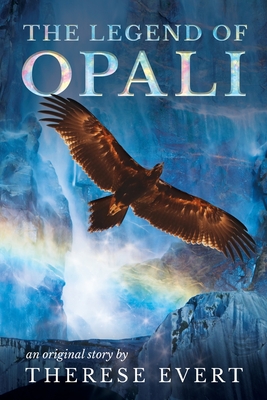 $26.50

Usually Ships in 1-5 Days
Description
---
The core of the planet has been lost.
The environment is on the brink and time is running out.
A boy and his dog are the last hope.
When Providence assigns the god Opali to help Time explore new frontiers in Space, she doesn't tell Time that the heart of Opali is the core of planet Earth. Not expecting Opali to be away long, Providence sees no harm in removing the core and leaving the passage open. But when Opali fails to return, Providence realises her mistake. The only option is to get the core back.
With the help of some eclectic characters - two old opal miners who kidnap a cherub from the moon, evil Lord Fang (the son of Old Fang, the town gardener), and Daisy O'Malley, a not-so-good Catholic girl - Time embarks on a search for The heart of Opali in the Australian outback. The race is on to locate the core before the environment is irreparably damaged.
As the quest continues, the planet begins to fry after having no rain for a decade. It eventually comes down to the aimless Billy and his little dog Woofie to find The heart of Opali and return it before the environment is completely destroyed. Not an easy feat when there's an enchantress, a couple of drug dealers and a megalomaniac standing in the way.