You are here
Tink and Wendy (Paperback)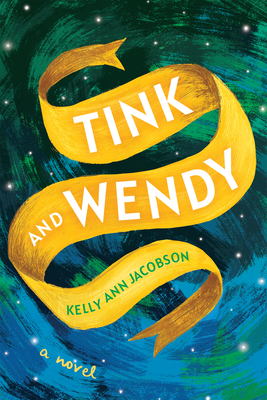 $14.00

Usually Ships in 1-5 Days
Description
---
Gold Medal Winner, Best Young Adult Fiction, Foreword Indies Award
"30 Must-Read Queer Fairytale Retellings For Pride" -Book Riot "Best LGBTQA+ Books of 2021" --She Reads "Eight Queer Young Adult Books Coming This Fall" --Lambda Literary
What happens when Tinker Bell is in love with both Peter Pan and Wendy? In this sparkling re-imagining of Peter Pan, Peter and Wendy's granddaughter Hope Darling finds the reclusive Tinker Bell squatting at the Darling mansion in order to care for the graves of her two lost friends after a love triangle gone awry. As Hope wins the fairy's trust, Tink tells her the truth about Wendy and Peter--and her own role in their ultimate fate. Told in three alternating perspectives--past, present, and excerpts from a book called Neverland: A History written by Tink's own fairy godmother--this queer adaptation is for anyone who has ever wondered if there might have been more to the story of Tinker Bell and the rest of the Peter Pan legend.

About the Author
---
Kelly Ann Jacobson is a prolific author and editor specializing in queer fiction and unique twists on genre fiction. In addition to Tink and Wendy, her recent books include the linked story collection An Inventory of Abandoned Things: Stories, winner of the Split/Lip Chapbook Contest, Miranda (Storylandia!), and Cairo in White (Musa Publishing). Recent anthologies she has conceived of and edited include The Way to My Heart: An Anthology of Food-Related Romance and Dear Robot: An Anthology of Epistolary Science Fiction. Her short fiction, poetry, and nonfiction has been appeared in more than fifty publications. Kelly earned her PhD in fiction from Florida State University and teaches speculative fiction for Southern New Hampshire University's online MFA in creative writing. She lives in Falls Church, Virginia.