You are here
The Alchemist Who Survived Now Dreams of a Quiet City Life, Vol. 4 (light novel) (The Alchemist Who Survived Now Dreams of a Quiet City Life (light novel) #4) (Paperback)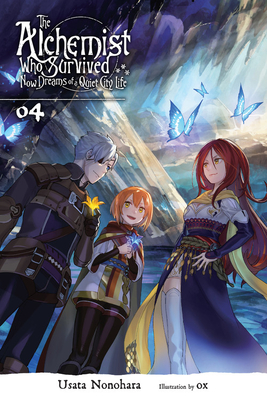 $15.00
Usually Ships in 1-5 Days
Other Books in Series
This is book number 4 in the The Alchemist Who Survived Now Dreams of a Quiet City Life (light novel) series.
Description
---
Behind every great alchemist is...an alcoholic teacher?
A friend has paid the ultimate price to protect Mariela and has returned to the ley line. As the survivors deal with the fallout of losing someone dear, a crimson-haired woman awakens after two hundred years of slumber and starts making a show of some incredibly powerful magic. This so-called Sage of Calamity has Mariela crafting potions like never before. Not everyone is so eager for all the new changes that brings to the Labyrinth City, however. The young alchemist will have to watch her back-she just may end up kidnapped!