You are here
Riven (Compact Disc)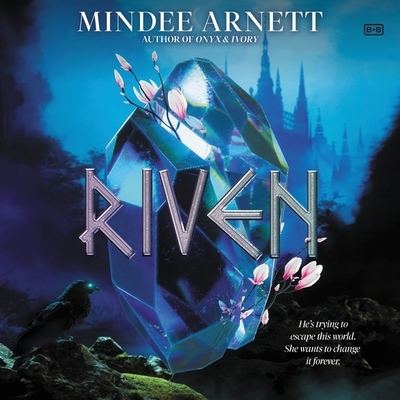 $46.99
Email or call for price
Description
---
From acclaimed fantasy author Mindee Arnett comes an epic, adventurous story of a young mercenary magic-user trying to escape the oppressive island of Riven--and a young noblewoman trying to change it forever.
Mars Darksvane wants out. Out from under the thumb of Una, the crime boss who pulled him off the streets as a child and trained him as an assassin; out from the island country of Riven, where magic, in the form of a dangerous material called Ice, allows the rich to live in luxury and keeps the poor in thrall.
Mars is a secret adept--a person born with the ability to channel the magic that flows beneath Riven--and while his power gives him abilities useful to an assassin, it also makes him a target. And when his last mission ends in tragedy, Mars finally decides it's time to escape to the mainland. No magic, no history, a new life on his own.
But Una has other ideas. If Mars wants his freedom, he's going to have to perform a final job: protecting Fura Torvald--the heiress of the rich and powerful Torvald kith, and the daughter of the last man Mars was sent to kill--and stealing from her a mysterious object known only as the Primer.
Mars has no interest in Fura or whatever the Primer is, nor in Riven's corrupt and oppressive politics; he just wants to do his job and get out. But as Mars comes to know more about Fura, the Primer, and the true nature of the power in Riven, he realizes that he will soon have to take a side in a fight he has avoided his entire life.
Which side, however, he does not yet know.