You are here
ROCCBOX Pizza Oven Cookbook for Beginners: 365-Day Easy and Healthy Recipes to Master The Outdoor Pizza Oven and Enjoy Your Perfect Homemade Pizza (Paperback)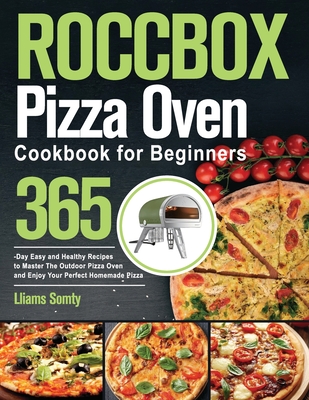 $9.98
Email or call for price
Description
---
Make the best pizza you've ever had with ROCCBOX pizza oven.
Everyone loves pizza In every climate, in every region, in every kind of kitchen, there's pizza to be had, infused with local flavor. Did you know that making a delicious pizza by yourself is really not that difficult or time-consuming? Even if you have never tried to make it, don't worry, because ROCCBOX Pizza Oven Cookbook for Beginners will provide everything you need to make homemade pizzas with ROCCBOX pizza oven. Simple instructions and no-fuss baking techniques ensure delicious success.
Pizza is actually a very easy food to make and takes less than an hour to fully prepare. This cookbook providing a clear and simple view of the fundamentals, with detailed step-by-step methods for making the best pizza, filled with hacks, tips, and secret techniques never shared before. you will learn the ins and outs of starters, making dough, assembly, toppings, and baking for making a successful homemade pizza.
In this ROCCBOX Pizza Oven Cookbook for Beginners, you will find:
All the tips and tricks-elevate home pizza-making into a craft with ROCCBOX pizza oven.
Hundreds of pizza recipes-with all of the authentic flavor and texture of traditional pizza.
Every step of the process-from making the perfect flour blends to launching your pizza into the oven, and everything in between.
Use this
ROCCBOX Pizza Oven Cookbook for Beginners
to discover a whole new world of pizza.
Scroll up and click the
Buy Now
button