---
Joy's Book Store Staff Picks
Young Saffyre Maddox spent three years under the care of renowned child psychologist Roan Fours. When Dr. Fours decides their sessions should end, Saffyre feels abandoned. She begins looking for ways to connect with him, from waiting outside his office to walking through his neighborhood late at night. She soon learns more than she ever wanted to about Roan and his deceptively perfect family life. On a chilly Valentine's night, Saffyre will disappear, taking any secrets she has learned with her.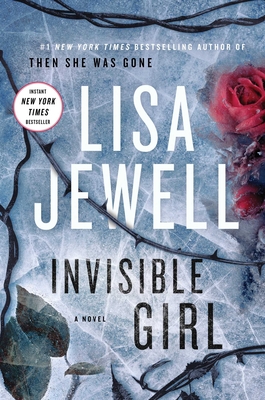 A mystery within a mystery this book will leave you with chills. Jewell knew what she was doing when she wrote this book, I love the points of view coming from each character as the story unfolds in the past and present. A mysterious young lady who seems to have vanished in to thin air, can you figure out the culprit? -Joy
Elbow Grease and his monster truck brothers are hardly prepared when they meet Chopper, a speedy, purple monster motorcycle. Chopper wants to be friends with the brothers, who are more than impressed with her epic skills! But when the trucks start to get jealous of her talents, they must learn to overcome their frustrations and welcome a new friend into the group--especially when it's up to them to work together to save the day! Elbow Grease and gang are back in another rip-roaring adventure, in John Cena's third installment in the series!

I love a cool and fun kids book! John Cena has outdone himself again, this 3rd book in the series is sure to keep any kiddo reading! My favorite part of the book is that it teaches kids lessons on jealousy and dealing with that emotion. Being able to understand, identify, and process those feelings is an important lifeskill that Elbow Grease and his friends help navigate. -Joy
Deanna's Book Store Staff Picks
---
Benson and Mike are two young guys who live together in Houston. Mike is a Japanese American chef at a Mexican restaurant and Benson's a Black day care teacher, and they've been together for a few years—good years—but now they're not sure why they're still a couple. There's the sex, sure, and the meals Mike cooks for Benson, and, well, they love each other.

But when Mike finds out his estranged father is dying in Osaka just as his acerbic Japanese mother, Mitsuko, arrives in Texas for a visit, Mike picks up and flies across the world to say goodbye. In Japan he undergoes an extraordinary transformation, discovering the truth about his family and his past. Back home, Mitsuko and Benson are stuck living together as unconventional roommates, an absurd domestic situation that ends up meaning more to each of them than they ever could have predicted. Without Mike's immediate pull, Benson begins to push outwards, realizing he might just know what he wants out of life and have the goods to get it.

Both men will change in ways that will either make them stronger together, or fracture everything they've ever known. And just maybe they'll all be okay in the end.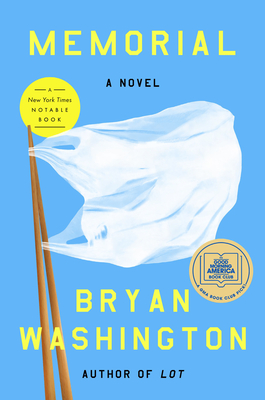 Memorial is a sexy, witty, and profound read. Benson and Mike are at a cross roads in their relationship and both are beginning to wonder if this is the end. Mike gets news that his estranged father is dying and flies to Japan as his mother who has come to visit, stays with Benson. During this time apart Benson and Mike go through a transformation of family bonding and self transformation as they both realize does this mean they are meant to be together or is it time to go their separate ways. This was such a beautifully written story that i consumed so fast and was sad when i finished it. -Deanna
On an island off the coast of Ireland, guests gather to celebrate two people joining their lives together as one. The groom: handsome and charming, a rising television star. The bride: smart and ambitious, a magazine publisher. It's a wedding for a magazine, or for a celebrity: the designer dress, the remote location, the luxe party favors, the boutique whiskey. The cell phone service may be spotty and the waves may be rough, but every detail has been expertly planned and will be expertly executed.And then someone turns up dead. Who didn't wish the happy couple well? And perhaps more important, why?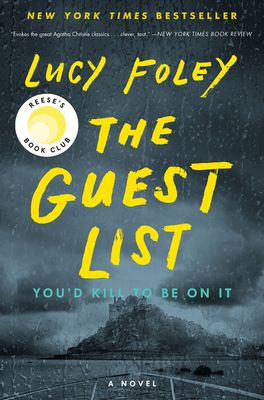 This is one of my favorite mystery/thrillers I've read this year! And while I knew some of the major character developments were going to happen, I was still very enthralled with this book.
There is a wedding at a remote island off the coast of Ireland and we follow the perspective of the bride, the bridesmaid, the best man, the wedding planner, and a plus one. As the wedding seems like it's perfection, everyone has dark secrets and when a body turns up dead, it's a matter of who done it and why? -Deanna
---
TaQuia's Book Store Staff Picks
Are you There God? It's Me, Margaret by Judy Bloom
Join Margaret as she writes to the one 'Person (entity)' whom she knows is listening; God. In between comparing her newly developing body with her best friends, Margaret asks the simple question……'Are You There God?, as she tries to understand her under development and inexperience versus her friends. This book is one that will have even the oldest woman remembering the days when she questioned if she was good enough or beautiful enough, and will certainly be one that every daughter should read.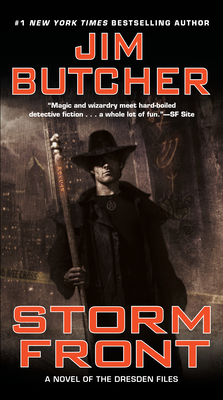 Storm Front has quickly become one of my favorite series starters of all times! Going down the rabbit hole that is the Dresden Files has become a great way to spend my Early Sunday mornings! Harry Dresden, a Wizard, normally bored with the lack of business, has been asked by a Chicago PD detective to, 'Take a look around'. While on his consult, Dresden realizes that not only is this a mystical mystery, but these double murders have been committed by Black Magic. With no witnesses, evidence, and the deceased skin turned inside out, Dresden must keep his head on a swivel. Follow along as Harry tries to keep one step ahead of the creature who not only has performed these gruesome murders with some pretty wicked magic from miles away, but also, knows Harry's name!
---
Nannette's Book Store Staff Picks
Mutual Aid: Building Solidarity Through This Crisis (and the next one) by Dean Spade
Dean Spade's latest book sheds light on both the importance of mutual aid and how to do it. When the global pandemic hit, groups mobilized to make sure everyone got the resources they need. From picking up groceries for immunocompromised neighbors to rent strikes, mutual aid during this crisis shows the potential for all of us to care for one another. Grab a copy of Mutual Aid for tips on how to make the most of community care.
Beyond Survival: Strategies and Stories from the Transformative Justice Movement by Ejeris Dixon and Leah Lakshmi Piepzna-Samarasinha
Transformative justice is a framework for reducing harm outside of the criminal justice system. The work centers survivors in determining what actions to take but also incorporates the healing of those who commit the harm in order to prevent it from happening again. Beyond Survival lays out the growth of transformative justice and how to do it by bringing in stories from activists doing the work. From what to do when a loved one is in a crisis to how to begin an accountability process, this book proves that community can heal and come out stronger without the criminal justice system.
---
Katlin's Book Store Staff Picks
House of Earth and Blood by Sarah J. Maas
Sarah J. Maas's brand-new CRESCENT CITY series begins with House of Earth and Blood: the story of half-Fae and half-human Bryce Quinlan as she seeks revenge in a contemporary fantasy world of magic, danger, and searing romance.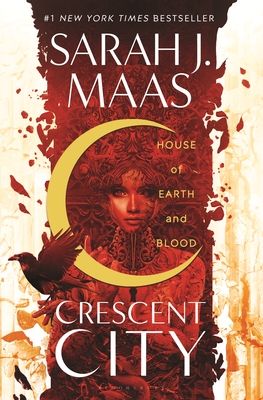 Sarah J Maas's adult debut with House of Earth and Blood is a triumph! While some of the writing got pedantic at times, this was a great story and a great audiobook. I was involved the entire time and enjoyed every second. All the characters jump off the page and made this thick book fly by.

Bryce and Hunt along with Ruhn are very interesting and engaging characters. I found myself attached to them within a few chapters. I was there with them every second of the mystery and I'm excited to see what happens in the next volume. -Katiln
---
Helen's Book Store Staff Picks
Fried Green Tomatoes at the Whistle Stop Cafe by Fannie Flag
Folksy and fresh, endearing and affecting, Fried Green Tomatoes at the Whistle Stop Cafe is a now-classic novel about two women: Evelyn, who's in the sad slump of middle age, and gray-headed Mrs. Threadgoode, who's telling her life story. Her tale includes two more women—the irrepressibly daredevilish tomboy Idgie and her friend Ruth—who back in the thirties ran a little place in Whistle Stop, Alabama, offering good coffee, southern barbecue, and all kinds of love and laughter—even an occasional murder. And as the past unfolds, the present will never be quite the same again.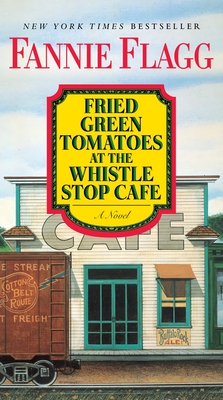 Although the movie is a favorite of mine, I had never read the book until recently, and I thoroughly enjoyed it. There are more characters and they are more fully developed, as one would expect, but also the timeline of the story is much longer. Ruth and Idgie's relationship is a true love story and union, raising Buddy Jr. together until Ruth dies, and then Aunt Idgie raises him into adulthood (he attends Georgia Tech).It is a sweet, sweet story and I loved the Afterward by Fannie Flagg that reveals her inspiration. -Helen
The Wonder Boy of Whistle Stop by Fannie Flagg
NEW YORK TIMES BESTSELLER • A heartwarming novel about secrets of youth rediscovered, hometown memories, and the magical moments in ordinary lives, from the beloved author of Fried Green Tomatoes at the Whistle Stop Cafe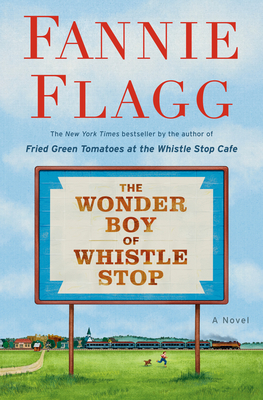 I prepared myself well for this novel by reading 'Fried Green Tomatoes' just prior. What a fun read this was! A true gift to her readers from Fannie Flagg. It felt like going home to catch up with the characters from the original novel. It not only enhanced the original story, but let us know where life took Buddy, Idgie, Evelyn, and Big George's family. This book would make a wonderful gift for someone who loved 'Fried Green Tomatoes at The Whistle Stop Cafe,' or I would recommend both for the person on your list who has never read either, but loves Southern fiction. -Helen
---
Courtney's Book Store Staff Picks
South: Essential Recipes and New Explorations
Southern food is one of the most beloved and delicious cuisines in America. And who better to give us the key elements of Southern cuisine than Sean Brock, the award-winning chef and Southern-food crusader. In South, Brock shares his recipes for key components of the cuisine, from grits and fried chicken to collard greens and corn bread. Recipes can be mixed and matched to make a meal or eaten on their own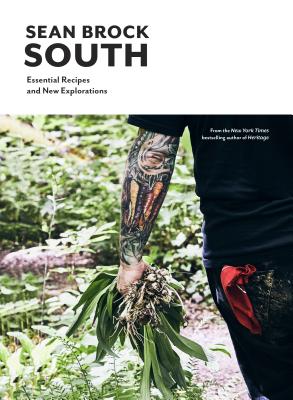 Despite being a cookbook, this actually reads like a beautiful story of family heritage and keeping the past alive. Sean's connection with his grandmother Audrey spills out from each recipe. In fact, he still uses her goose beans from her garden! His bond with Appalachian culture combined with his love for simple, Southern food would inspire any "home cook" to dig deeper into their own family recipes, folklore, and fundamentals. I highly recommend his "Dilly Beans" recipe! -Courtney
---
Mandolin's Book Store Staff Picks
Wings of Fire Ledgends: Darkstalker by Tui T. Sutherland
2000 years before the events of the Dragonet Prophecy, we see history unfold right before our eyes. A dragon named Fathom has just discover he has a gift of magic not many dragons posses. His grandfather Albatross, who is also an Animus, sees Fathom as annoying and a replacment that the queen won't stop shoving in his face. With an angry Animus roaming the kingdom, the queen, Fathom, and everyone he cares about are in grave danger. Far away, a Nightwing dragonet is hatched with the gift of forsight. Not only that, but Clearsight can see ALL possible futures. But a dark creature looms in her visions. When she meets him, can she keep him on the path of good, or will the future be just as dark as his name? And underneath three full moons, Darkstalker is born. A Nightwing Icewing hybrid, born with the gifts of mindreading and clarvoyancy, but he has also inherited his fathers cursed Animus powers. Darkstalker is the most powerfull dragon in all of Pyrrhia, and he knows it.
With readers alreading knowing how the story ends, watch as friends struggle with each other, what's right, and the dark and bloody future that is unescabable.
Wayward Son by Rainbow Rowell
Simon should be happy, so where is his happy ending? He vaquished the bad guy, saved the world, and even got the guy of his dreams. So why isn't he happy? His bet friend thinks they need something new and exciting to get their group to be like their old selves, so they take a roadtrip across America. But even the fights and mischief isn't enough to fix what's wrong, and they find themselves lost in more ways then one. With their purpose gone, they need to find a way to stay together, and triumph the enemy at the end of the book.
Better Than Poeple by Roan Parrish
When Jack, a childrens book illistrator, takes a nasty fall, he can no loger walk his barrage of pets. With no choice but to ask for help, he turns to the PetShare app to give his furry children the exercise they need. Simon, who can't speak to another human being to save his life, has always wanted a dog, but current living arrangments have kept his dream still only a dream. But when he sees Jack's perdicament on the PetShre app, it feels like a dream come true. Jack is curious on how to spend his time at home, and about the incredibly hot guy who won't talk to him that comes to walk his dogs everyday. And Simon is curious on why Jack has given up on illistrating kid books, and what he might be hiding. Can Jack get over his betrayal and Simon his fear, so both of them can be happy?
---
Yvonne's Book Store Staff Picks
Don't Look for Me by Wendy Walker
They called it a "walk away." The car abandoned miles from home. The note found at a nearby hotel. The shattered family. It happens all the time. Women disappear, desperate to start over. But what really happened to Molly Clarke?

The night Molly disappeared began with a storm, running out of gas, and a man offering her a ride to safety. But when the doors lock shut, Molly begins to suspect she has made a terrible mistake.

A new lead brings Molly's daughter, Nicole, back to the small, desolate town where her mother was last seen to renew the desperate search. The locals are sympathetic and eager to help. The innkeeper. The bartender. Even the police. Until secrets begin to reveal themselves and Nicole comes closer to the truth about that night—and the danger surrounding her.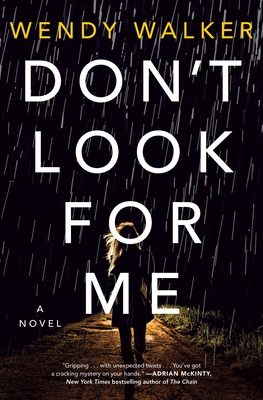 I just finished Don't Look For Me by Wendy Walker (alc). Five years after accidentally causing the death of her 9 year old daughter, Marcie could no longer endure the scorn of her family and decided to just walk away. When her car runs out of gas just before a bad storm, a man and young girl stop to help her and the real nightmare begins. I found myself actually holding my breath while reading this intense thriller. -Yvonne
---
Eddie's Book Store Staff Pick
The Gunslinger Born by Stephen King
Now, in the graphic novel series Stephen King's The Dark Tower: Beginnings, originally published by Marvel Comics in single-issue form and creatively overseen by Stephen King himself, the full story of Roland's troubled past and coming-of-age is revealed. Sumptuously drawn by Jae Lee and Richard Isanove, plotted by longtime Stephen King expert Robin Furth, and scripted by New York Times bestselling author Peter David, Beginnings is an extraordinary and terrifying journey into Roland's origins—ultimately serving as the perfect introduction for new readers to Stephen King's modern literary classic The Dark Tower, while giving longtime fans thrilling adventures merely hinted at in his blockbuster novels.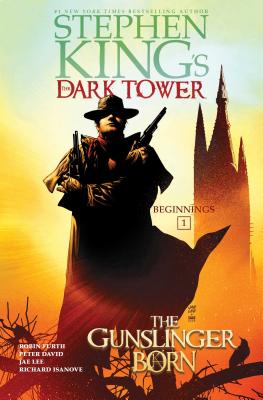 This is Stephen King's first book in the Dark Tower series. The protagonist Roland, a gunslinger, journeys through the desert chasing the man in black while encountering different characters and adventures. It is high fantasy, which is different from the rest of King's horror novels. It is a quick read and a good start to the series. I would definitely recommend. -Eddie