---
Joy's Book Store Staff Picks
Detective Inspector St. John Strafford has been summoned to County Wexford to investigate a murder. A parish priest has been found dead in Ballyglass House, the family seat of the aristocratic, secretive Osborne family.
The year is 1957 and the Catholic Church rules Ireland with an iron fist. Strafford--flinty, visibly Protestant and determined to identify the murderer--faces obstruction at every turn, from the heavily accumulating snow to the culture of silence in the tight-knit community he begins to investigate.
As he delves further, he learns the Osbornes are not at all what they seem. And when his own deputy goes missing, Strafford must work to unravel the ever-expanding mystery before the community's secrets, like the snowfall itself, threaten to obliterate everything.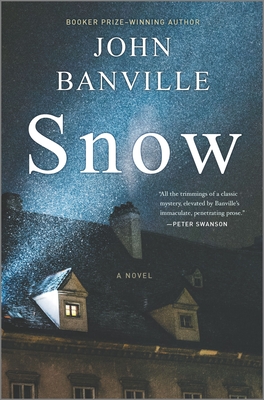 This book captivates you from the start. The author sets the scene to make you feel like you really understand the detective and how his mind works so you're brought along to solve the mystery with him. Twists, turns, and surprises, you'll love this book! -Joy
Twelve-year-old Aru Shah has a tendency to stretch the truth in order to fit in at school. While her classmates are jetting off to family vacations in exotic locales, she'll be spending her autumn break at home, in the Museum of Ancient Indian Art and Culture, waiting for her mom to return from her latest archeological trip. Is it any wonder that Aru makes up stories about being royalty, traveling to Paris, and having a chauffeur?
One day, three schoolmates show up at Aru's doorstep to catch her in a lie. They don't believe her claim that the museum's Lamp of Bharata is cursed, and they dare Aru to prove it. Just a quick light, Aru thinks. Then she can get herself out of this mess and never ever fib again.
But lighting the lamp has dire consequences. She unwittingly frees the Sleeper, an ancient demon whose duty it is to awaken the God of Destruction. Her classmates and beloved mother are frozen in time, and it's up to Aru to save them.
The only way to stop the demon is to find the reincarnations of the five legendary Pandava brothers, protagonists of the Hindu epic poem, the Mahabharata, and journey through the Kingdom of Death. But how is one girl in Spider-Man pajamas supposed to do all that?

I've been reading this series to my elementary age daughter each night. We have both fallen in love with this series and are thrilled that the story is set in Atlanta, Ga! Aru is such a relatable youngster just trying to fit in and find her place in life. She discovers she's more powerful than she ever imagined during an insane quest to save the world.
Deanna's Book Store Staff Picks
---
Magic Lessons by Alice Hoffman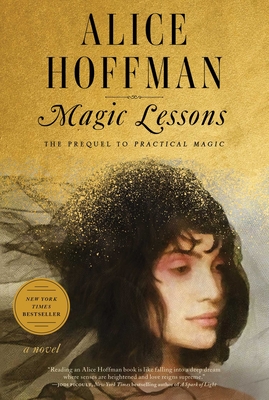 This book was perfection and gave me the perfect Salem witchy vibes! We get to learn all about Maria Owens and the beginning of the Owens curse. This book is going to be the perfect October read and fits in seamlessly in the Practical Magic world.
When No One is Watching by Alyssa Cole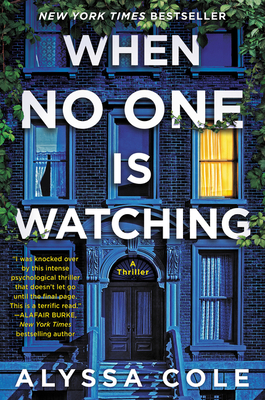 I'm a big fan of Alyssa Cole's romances so I was super excited for her to step outside her genre and write a thriller. She didn't skip a beat with this one. I almost felt that this was real life and not fictional; it was very haunting and so good. Sydney is born and raised in Brooklyn and begins to see alarming changes in her neighborhood when white people begin moving in. She finds a friendship with her new white neighbor Theo, and they begin uncovering why and how black people are disappearing in different ways. This was a crazy and wild ride that I couldn't put down.
---
TaQuia's Book Store Staff Picks
Are you There God? It's Me, Margaret by Judy Bloom
Join Margaret as she writes to the one 'Person (entity)' whom she knows is listening; God. In between comparing her newly developing body with her best friends, Margaret asks the simple question……'Are You There God?, as she tries to understand her under development and inexperience versus her friends. This book is one that will have even the oldest woman remembering the days when she questioned if she was good enough or beautiful enough, and will certainly be one that every daughter should read.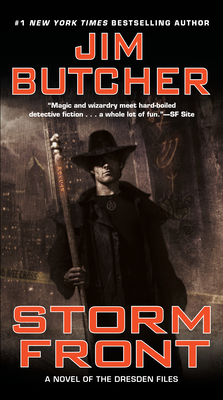 Storm Front has quickly become one of my favorite series starters of all times! Going down the rabbit hole that is the Dresden Files has become a great way to spend my Early Sunday mornings! Harry Dresden, a Wizard, normally bored with the lack of business, has been asked by a Chicago PD detective to, 'Take a look around'. While on his consult, Dresden realizes that not only is this a mystical mystery, but these double murders have been committed by Black Magic. With no witnesses, evidence, and the deceased skin turned inside out, Dresden must keep his head on a swivel. Follow along as Harry tries to keep one step ahead of the creature who not only has performed these gruesome murders with some pretty wicked magic from miles away, but also, knows Harry's name!
---
Nannette's Book Store Staff Picks
Mutual Aid: Building Solidarity Through This Crisis (and the next one) by Dean Spade
Dean Spade's latest book sheds light on both the importance of mutual aid and how to do it. When the global pandemic hit, groups mobilized to make sure everyone got the resources they need. From picking up groceries for immunocompromised neighbors to rent strikes, mutual aid during this crisis shows the potential for all of us to care for one another. Grab a copy of Mutual Aid for tips on how to make the most of community care.
Beyond Survival: Strategies and Stories from the Transformative Justice Movement by Ejeris Dixon and Leah Lakshmi Piepzna-Samarasinha
Transformative justice is a framework for reducing harm outside of the criminal justice system. The work centers survivors in determining what actions to take but also incorporates the healing of those who commit the harm in order to prevent it from happening again. Beyond Survival lays out the growth of transformative justice and how to do it by bringing in stories from activists doing the work. From what to do when a loved one is in a crisis to how to begin an accountability process, this book proves that community can heal and come out stronger without the criminal justice system.
---
Katlin's Book Store Staff Picks
Kingdom of the Wicked by Kerri Maniscalco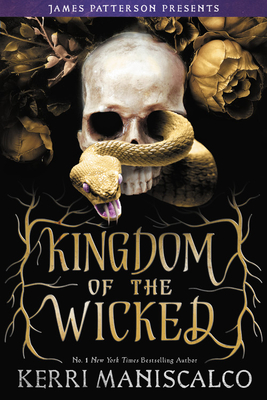 From the author of Stalking Jack the Ripper comes the beginning of a new series. When Emilia's twin, Vittoria is murdered in the most vicious of ways, she has decided to seek revenge. As a witch, she's heard of the Wicked, princes of hell that rule the underworld but should never be sought out. Despite this, Emilia is ready to do whatever it takes to get her vengeance. Wow! What a great start to a deliciously dark serious. I was at the edge of my seat the entire time! There were twists and turns, and of course, hints of romance to keep you excited along the way. I can't wait for the next volume in the story!
---
Helen's Book Store Staff Picks
Ava's Man by Rick Bragg
Even if you have never read one of his books, you are probably familiar with this talented author from his column on the last page each month's Southern Living Magazine. This book was lovingly written as a lasting legacy to the beloved grandfather he never knew. Charlie Bundrum was a hard-working, bootlegging carpenter and roofer who loved one woman, raised a passel of children and grandchildren, took in a misfit for decades, and mostly just lived a remarkable life. What a beautiful work - a grandson discovering his grandfather through tales from his mother, grandmother, aunts, uncles, cousins and friends. Bragg's writing is vivid. I found myself laughing out loud at the descriptions of some characters. I look forward to his newest work, 'Where I Come From.'
The Nature of Remains by Ginger Eager
This debut novel by Decatur author, Ginger Eager, is a fabulous read about a strong woman, Doreen Swilley, who decides late in life to become the architect of her future and protect those she loves. Buried secrets, family strife, controlling men all make this a rich and involved story. Ginger visited our bookstore and talked about the book and her writing process. She was such a lovely person. I can't wait to see what she doesn next.
A portion of the proceeds of The Nature of Remains will be donated to Circle of Love, a shelter for victims of domestic abuse in Greensboro, Georgia.
---
Amanda's Book Store Staff Picks
The Heretic's Daughter by Kathleen Kent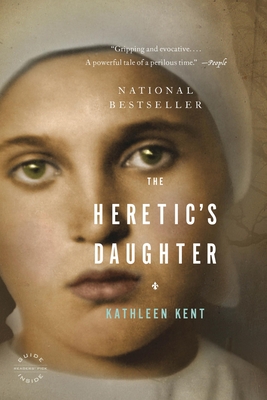 I love a good historical fiction novel. This one takes place in Salem-ish Massachusetts, right before the Salem Witch trials. The Heretic's Daughter chronicles the life of Martha Carrier, one of the first women tried and hung during the Salem Witch Trials, from the perspective of her daughter, Sarah. I devoured this book. I've always found the Salem Witch Trials fascinating from the sociological and psychological standpoints. Kathleen Kent is a descendant of Martha Carrier, which makes this interpretation all the more interesting to me. This is a story about family, love, strength, and sacrifice.
"Salem, 1752. Sarah Carrier Chapman, weak with infirmity, writes a letter to her granddaughter that reveals the secret she has closely guarded for six decades: how she survived the Salem Witch Trials when her mother did not.

Sarah's story begins more than a year before the trials, when she and her family arrive in a New England community already gripped by superstition and fear. As they witness neighbor pitted against neighbor, friend against friend, the hysteria escalates -- until more than two hundred men, women, and children have been swept into prison. Among them is Sarah's mother, Martha Carrier. In an attempt to protect her children, Martha asks Sarah to commit an act of heresy -- a lie that will most surely condemn Martha even as it will save her daughter.

This is the story of Martha's courageous defiance and ultimate death, as told by the daughter who survived."
Apple: Skin to the Core by Eric Gansworth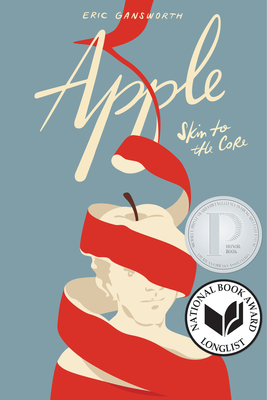 Apple was an unexpected one for me. It's a complicated memoir, tackling race and identity in Natives, while also addressing some history that gets "whitewashed". It was eye opening. Gansworth loves music, so his title is *slightly* influenced by The Beatles and their record company Apple- but it's also a slang term used for Indians who are "red on the outside but white on the inside". Really unique and I recommend highly, especially because I've never read anything quite like it.
"The term 'Apple' is a slur in Native communities across the country. It's for someone supposedly 'red on the outside, white on the inside.'

Eric Gansworth is telling his story in Apple (Skin to the Core). The story of his family, of Onondaga among Tuscaroras, of Native folks everywhere. From the horrible legacy of the government boarding schools, to a boy watching his siblings leave and return and leave again, to a young man fighting to be an artist who balances multiple worlds.

Eric shatters that slur and reclaims it in verse and prose and imagery that truly lives up to the word heartbreaking."
The Good Demon by Jiimy Cajoleas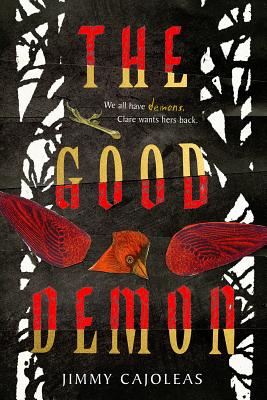 This was bananas. The Good Demon is YA but it feels kind of adult to me-kind of in the vein of Libba Bray's THE DIVINERS. The narrator, Clare, has had her best friend, her Only, the one person that knows and understands her-exorcised from her body and soul. Clare is desperate to get her demon back. She even befriends Roy, the boy who helped his father exorcise her demon. Clare and Roy go on a quest to find Her, which uncovers the seedy occult underbelly of their small southern town, all the while questioning religion, free will, good, and evil.
"It wasn't technically an exorcism, what they did to Clare. When the reverend and his son ripped her demon from her, they called it a "deliverance." But they didn't understand that Clare and her demon—known simply as Her—were like sisters. She comforted Clare, made her feel brave, helped to ease her loneliness. They were each other's Only.

Now, Clare's only comforts are the three clues that She left behind:
Be nice to him
June 20
Remember the stories

Clare will do anything to get Her back, even if it means teaming up with the reverend's son and scouring every inch of her small, Southern town for answers. But if she sacrifices everything to bring back her demon, what will be left of Clare? "
---
Mandolin's Book Store Staff Picks
Wicked Saints by Emily A. Duncan
Wicked Saints by Emily A. Duncan focuses on three enemies, who must put aside their differences to put a stop to a brutal war and an evil tyrant. Nadya, the last claric of Kalyazin, is very special. While all the clarics of the past could only speak to one of the Kalyazin gods, Nadya can speak to all of them. Everyone wants her to use her gifted powers to stop the war, but how is a whole other question. Serefin, the high prince of Tranavia, is one of the most powerful blood mages there is, besides the Vultures. Serefin's father is a horrible king and an even worse father. Ever since he was 16, Serefin was at the war front, fighting the great war. But now the king has called him back, and Serefin belives that it is to kill him for his power. Malachiasz is a monster. He is the most powerful blood mage there is, because he is a Vulture. Vultures are the monsters that when the last time they came to the war front, all of Kalyazin's clarics were wiped out. Malachiasz has ran away from who he was, and what he has done, but now he must find allies to right the wrongs of his past.
I Hunt Killers by Barry Lyga


I Hunt Killers by Barry Lyga is the story of a young teen just trying to make it throught high school. Which is pretty difficult on it's own, but Jazz is also the son of Billy Dent, the world's most infamous serila killer. Jazz has to struggle with the things he's witnessed, the things he's helped his father do, while trying to maintain a healthey façade to keep himself out of a foster home. However, things get even more challenging when bodies start showing up, mimicking his father's kills. Now Jasper must try to prove to the world that killing doesn't run in the family, before even more people start to die.
White Dragon by Leanne Marshall
White Dragon by Leanne Marshall is a story about two different races of people and dragons. There were once just regular people, and a race of brilliant, peaceful, White Dragons. Both followed the code of the Scroll of the Light. Untill one White Dragno and one person banded together to follow a horrid scroll: the Scroll of Darkness. They used the power it gave them to creat Dark Warriors, who's humanity was taken away, and Dark Dragons, who were everything the White Dragons were not. Together, the Lead Dark Warrior and Lead Dark Dragon laid siege to all the kingdoms of the land, spreading The Darkness which turned the kingdoms people into Dark Warriors, and slaughtered every last White Dragon they found.
Now only three kingdoms remain. The people are filled with terror at the thought of becoming a Dark Warrior, and their kings don't know what to do. All except King Pallidin of Castlewell, who has hope. Hope, in a anchient prophecy, that says a White Dragon, with a birthmark on his palm, will come to them, born with extrodinary power, and save them all.
And somewhere, deep undergrown, a Dark Dragon has just given birth to a small dragon, with brillient white fur, and pale blue eyes.
---
Yvonne's Book Store Staff Picks
Confession's on the 7:45 by Lisa Unger
Selena Murphy is commuting home on the train when she strikes up a conversation with a beautiful stranger in the next seat. The woman introduces herself as Martha and soon confesses that she's been stuck in an affair with her boss. Selena, in turn, confesses that she suspects her husband is sleeping with the nanny. When the train arrives at Selena's station, the two women part ways, presumably never to meet again. Then the nanny disappears.As Selena is pulled into the mystery of what happened, and as the fractures in her marriage grow deeper, she begins to wonder, who was Martha really? But she is hardly prepared for what she'll discover...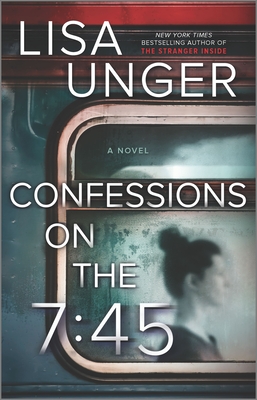 ---
Eddie's Book Store Staff Pick
A patient escapes from a biological testing facility, unknowingly carrying a deadly weapon: a mutated strain of super-flu that will wipe out 99 percent of the world's population within a few weeks. Those who remain are scared, bewildered, and in need of a leader. Two emerge—Mother Abagail, the benevolent 108-year-old woman who urges them to build a peaceful community in Boulder, Colorado; and Randall Flagg, the nefarious "Dark Man," who delights in chaos and violence. As the dark man and the peaceful woman gather power, the survivors will have to choose between them—and ultimately decide the fate of all humanity.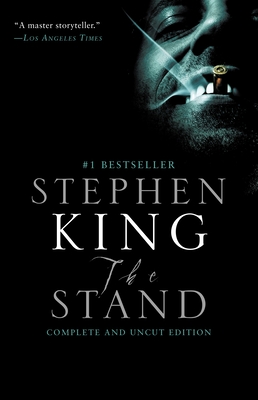 I enjoyed this book thoroughly and very apropos for the current time as it deals with a pandemic that has swept the world. King creates a post apocalyptic world that has been torn apart by plague and the after effects that take the reader on a journey not to be forgotten anytime soon. The novel itself is very character driven story and by the time it's over the reader almost feels a sense of loss having gotten to know each one so well. Although the novel itself is an epic long read it is worth it in the end. -Eddie