---
Sarah's Book Store Staff Picks
---
Magic of Liars by Sarah Gailey
In
Magic For Liars by Sarah Gailey
, the reader is sucked into a world of magic and mystery. There has been an untimley death of an insturctor at The Osthorne Academy of Young Mages, detective Ivy Gamble is called to check things out. Ivy's estranged sister Tabitha is turns out to be the instructor of Theoretical Magic at the Academy. When the two are reuinted over the murder, Ivy is pulled into Tabitha's world of secrets, power, and mistrust. Can Ivy solve this crime, reconnect with her very different sister Tabitha, and still remain true to herself? This is a great read for anyone who enjoys themes of magic, sisterly bonds, mystery and crime. It's an addicting debut that will keep suggsting, "just one more chapter...".
Pet-tecture by Phaidon Publishing
Pet
-Tecture
is such a fun book! Inside are various images of pets, living, hanging out, and doing fun things inside of amazingly designed pet structures. Explore the lavish homes of dogs. Reimagine the basic design of a chicken coop. Witness cats lounging instructures that push physics to it's limit. This makes a great coffe-table book for artists and designers alike. I love to use it to find inspirations in shape, color, and form.
---
Deanna's Book Store Staff Picks
---
The Boys' Club by Erica Katz
Alex Vogel has always been a high achiever who lived her life by the book—star student and athlete in high school, prelaw whiz in college, Harvard Law School degree. Accepting a dream offer at the prestigious Manhattan law firm of Klasko & Fitch, she promises her sweet and supportive longtime boyfriend that the job won't change her.
Yet Alex is seduced by the firm's money and energy . . . and by her cocksure male colleagues, who quickly take notice of the new girl. She's never felt so confident and powerful—even the innuendo-laced banter with clients feels fun. In the firm's most profitable and competitive division, Mergers and Acquisitions, Alex works around the clock, racking up billable hours and entertaining clients late into the evening. While the job is punishing, it has its perks, like a weekend trip to Miami, a ride in a client's private jet, and more expense-account meals than she can count.
But as her clients' expectations and demands on her increase, and Alex finds herself magnetically drawn to a handsome coworker despite her loving relationship at home, she begins to question everything—including herself. She knows the corporate world isn't black and white, and that to reach the top means playing by different rules. But who made those rules? And what if the system rigged so that women can't win, anyway?
You Had Me at Hola by Alexis Daria
Leading Ladies do not end up on tabloid covers.
After a messy public breakup, soap opera darling Jasmine Lin Rodriguez finds her face splashed across the tabloids. When she returns to her hometown of New York City to film the starring role in a bilingual romantic comedy for the number one streaming service in the country, Jasmine figures her new "Leading Lady Plan" should be easy enough to follow—until a casting shake-up pairs her with telenovela hunk Ashton Suárez.
Leading Ladies don't need a man to be happy.
After his last telenovela character was killed off, Ashton is worried his career is dead as well. Joining this new cast as a last-minute addition will give him the chance to show off his acting chops to American audiences and ping the radar of Hollywood casting agents. To make it work, he'll need to generate smoking-hot on-screen chemistry with Jasmine. Easier said than done, especially when a disastrous first impression smothers the embers of whatever sexual heat they might have had.
Leading Ladies do not rebound with their new costars.
With their careers on the line, Jasmine and Ashton agree to rehearse in private. But rehearsal leads to kissing, and kissing leads to a behind-the-scenes romance worthy of a soap opera. While their on-screen performance improves, the media spotlight on Jasmine soon threatens to destroy her new image and expose Ashton's most closely guarded secret.
---
Nikki's Book Store Staff Picks
---
The Hideaway by Lauren K. Denton
After her last remaining family member dies, Sara Jenkins goes home to The Hideaway, her grandmother Mags' ramshackle B&B in Sweet Bay, Alabama. She intends to quickly tie up loose ends then return to her busy life and thriving antique shop in New Orleans. Instead, she learns Mags has willed her The Hideaway and charged her with renovating it--but that's only the first surprise. A motley crew of elderly B&B residents, a handsome contractor, and a box in the attic containing clues to Mags' real life tie her to Sweet Bay in ways she doesn't expect.
When a land developer with an eminent domain contract threatens to replace The Hideaway with a string of trendy condos, Sara is forced to make a choice--stay in Sweet Bay and fight for the house and people she's grown to love or leave again and return to her successful but now lonely-feeling life in New Orleans.
Percy Jackson and the Lightning Thief by Rick Riordan
Twelve-year-old Percy Jackson is on the most dangerous quest of his life. With the help of a satyr and a daughter of Athena, Percy must journey across the United States to catch a thief who has stolen the origninal weapon of mass destruction -- Zeus' master bolt. Along the way, he must face a host of mythological enemies determined to stop him. Most of all, he must come to terms with a father he has never known, and an Oracle that has warned him of betrayal by a friend.
A Discovery of Witches by Deborah Harkness
Book One of the All Souls Trilogy. When historian Diana Bishop opens a bewitched alchemical manuscript in Oxford's Bodleian Library it represents an unwelcome intrusion of magic into her carefully ordinary life. Though descended from a long line of witches, she is determined to remain untouched by her family's legacy. She banishes the manuscript to the stacks, but Diana finds it impossible to hold the world of magic at bay any longer.
---
Nannette's Book Store Staff Picks
---
See No Stranger: A Memoir and Manifesto of Revolutionary Love by Valarie Kaur
See No Stranger has quickly become one of my favorite books of all time. It will be one of the most important memoirs you'll ever read. Valarie Kaur is a Southeast Asian American woman sharing the ways in which her life has been changed by revolutionary love and how we can all incorporate it to love each other, our opponents, and ourselves. As a Sikh woman, she believes in the power of the sage warrior-- a revolutionary of the acts of love. Kaur blurs the lines between personal narrative and self help to create a book of love for all.
The Power of Ritual by Casper Ter Kuile
As typical religious practices slowly dwindle, Ter Kuile argues that the sacred isn't just found in houses of worship, but in the everyday ways we connect with ourselves, each other, and nature. In the midst of a global pandemic, I loved how this book reminded me that no matter what changes around me, there are constant ways in which I can be connected to what is sacred.
A Beautifully Foolish Endeavor by Hank Green
Shockingly, the sequel to An Absolutely Remarkable Thing is even better than the first. In A Beautifully Foolish Endeavor, Hank Green explores the complexities of social media and fame through a wild ride of aliens called Carls coming to Earth and disappearing without a trace. With alternative perspectives from chapter to chapter, Green exposes the ways in which we draw our value from and in relation to others (even those from other planets...). If you think the name Hank Green sounds familiar, you may have seen him on Crash Course or Vlogbrothers on YouTube!
---
Katlin's Book Store Staff Picks
---
WinterWood by Shea Ernshaw
Nora Walker is rumored to be a witch, but only rumors as she is afraid that the magic that's been at home in her family for so many generations might've skipped her all together. Despite this, she has a special connection to the Wicker Woods, the deepest part of the forest that even the locals who don't believe know not to go through. It's this special connection that helps her find the lost boy, Oliver Huntsmen.
Robert Frost's poem "The woods" would've been a perfect intro to this story because it encapsulates it perfectly. The prose is absolutely beautiful and the story had me at the edge of my seat the entire time. I read this in only two hours! I fell in love with the Winter Woods and wanted to be a part of the Walker family by the end of the novel. Pick this up if you love magical forests that are lovely, dark, and deep, ones that keep you going miles before you sleep.
The Beautiful by Renee Ahdieh
Celine ran away to New Orleans to get away from her sins in Paris only to find that there was more darkness than she could ever imagine.
I am SO pumped for this book. Bring back vampires! Bring back dark and sultry demons and demonesses of the night that seduce you in the light of the moon. I read this book in a day and was sad every time I had to put it down. I cannot wait for the sequel, this was a fantastic story and I loved the delicious heat of New Orleans. I can't wait for the next volume to be released in June!
---
Helen's Book Store Staff Picks
Furious Hours by Casey Cep (Murder, Fraud, and The Last Trial of Harper Lee)
A fascinating read with exceptional writing. It's hard to believe that this is Cep's first book. The true story of the events preceding and the trial of an infamous Alabama preacher, Reverend Willie Maxwell, make for a real page-turner. The fact that Harper Lee attended the trial, hoping to write her own account of this is icing.
Under Magnolia by Frances Mayes
Frances Mayes who thrilled readers with Under the Tuscan Sun writes a memoir of her childhood and coming of age in Fitzgerald, Georgia. It is a deeply personal and sensory depiction of her life in the South that shaped her spirit and gave her the wings to leave and travel the world. The portrait of her complicated family, especially her mother, Frankye, and maid, Willie Bell, were compelling to me and helped me relish the important, beautiful women in my younger life.
---
Amanda's Book Store Staff Picks
Oona Out of Order by Margarita Montimore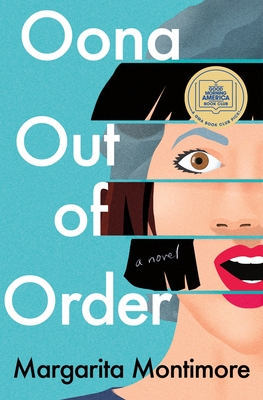 Oona Out of Order is a remarkably inventive novel that explores what it means to live a life fully in the moment, even if those moments are out of sequence. Just because life may be out of order, doesn't mean it's broken. It's New Year's Eve 1982, and Oona Lockhart has her whole life before her. At the stroke of midnight she will turn nineteen, and the year ahead promises to be one of consequence. Should she go to London to study economics, or remain at home in Brooklyn to pursue her passion for music and be with her boyfriend? As the countdown to the New Year begins, Oona faints and awakens thirty-two years in the future in her fifty-one-year-old body. Greeted by a friendly stranger in a beautiful house she's told is her own, Oona learns that with each passing year she will leap to another age at random. And so begins Oona Out of Order...
This is one of my favorite books that I have read in a while. Going with Oona through the leaps is heartbreaking and heartening.
The Silent Patient by Alex Michaelides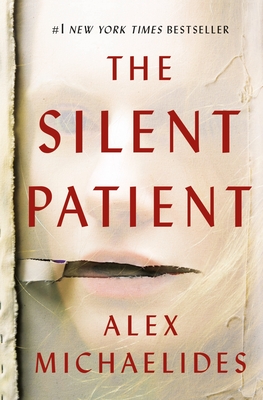 The Silent Patient is a shocking psychological thriller of a woman's act of violence against her husband—and of the therapist obsessed with uncovering her motive.
Alicia Berenson's life is seemingly perfect. A famous painter married to an in-demand fashion photographer, she lives in a grand house with big windows overlooking a park in one of London's most desirable areas. One evening her husband Gabriel returns home late from a fashion shoot, and Alicia shoots him five times in the face, and then never speaks another word. Theo Faber is a criminal psychotherapist who has waited a long time for the opportunity to work with Alicia. His determination to get her to talk and unravel the mystery of why she shot her husband takes him down a twisting path into his own motivations—a search for the truth that threatens to consume him....
Alex Michaelides has crafted a superb pyschological thriller that will leave you guessing until the very end.
Veronica Mars: The Thousand-Dollar Tan Line by Rob Thomas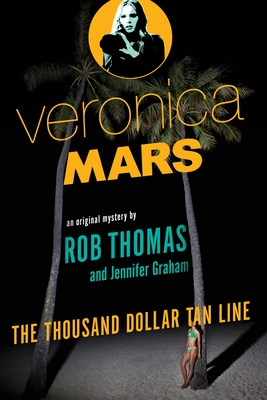 From Rob Thomas, the creator of the television series and movie phenomenon Veronica Mars, comes the first book in a thrilling mystery series that picks up where the feature film left off. Ten years after graduating from high school in Neptune, California, Veronica Mars is back in the land of sun, sand, crime, and corruption. She's traded in her law degree for her old private investigating license, struggling to keep Mars Investigations afloat on the scant cash earned by catching cheating spouses until she can score her first big case. Now it's spring break, and college students descend on Neptune, transforming the beaches and boardwalks into a frenzied, week-long rave. When a girl disappears from a party, Veronica is called in to investigate. But this is no simple missing person's case; the house the girl vanished from belongs to a man with serious criminal ties, and soon Veronica is plunged into a dangerous underworld of drugs and organized crime. And when a major break in the investigation has a shocking connection to Veronica's past, the case hits closer to home than she ever imagined. In Veronica Mars, Rob Thomas has created a groundbreaking female detective who's part Phillip Marlowe, part Nancy Drew, and all snark. With its sharp plot and clever twists, The Thousand-Dollar Tan Line will keep you guessing until the very last page.
---
Mandolin's Book Store Staff Picks
Wicked Saints by Emily A. Duncan
Wicked Saints by Emily A. Duncan Focuses on three enemies, who must put aside their differences to put a stop to a brutal war and an evil tyrant. Nadya, the last claric of Kalyazin , is very special. While all the clarics of the past could noly speak to one of the Kalyazin gods, Nadya can speak to all of them. Everyone wants her to use her gifted powers to stop the war, but how is a whiole other question. Serefin, high prince of Tranavia, is one of the most powerful blood mages there is, besides the Vultures. Serefin's father, the king, is a horrible king and an even worse father. Ever since he was 16, Serefin was at the war front, fighting for his father. But now the king has called him back, and Serefin belives that it is to kill him for his power. Malachiasz is a monster. His is the most powerful blood mage there is, because he is a Vulture. Monster that when the last time they came to the war front, all of Kalyazin's clarics were killed with no chance of surviving. Malachiasz has ran away from who he was, and what he has done, but now he must find allies t right the wrongs of his past.
I Hunt Killers by Barry Lyga
I Hunt Killers by Barry Lyga is the story of a young teen just trying to make it throught high school. Which is pretty difficult on it's own, but Jazz is also the son of Billy Dent, the world's most infamous serila killer. Jazz has to struggle with the things he's witnessed, the things he's helped his father do, while trying to maintain a healthey façade to keep himself out of a foster home. However, things get even more challenging when bodies start showing up, mimicking his father's kills. Now, Jasper must try to prove to the world that killing doesn't run in the family, before even more people start to die.
Carry On by Rainbow Rowell
Carry On by Rainbow Rowell is all about Simon, the Chosen One to save the entire magical world from the insidious Humdrum. However, Simon is the absolute worst chosen one in history. Everyone expectes him to be perfect at everything, including magic. But he is not perfect, at anything. Expecially magic. Now the Humdrum is attacking Simon's magical school, and stakes seem to be climbing higher. Not to mention the ghost of the privios school's head master came to Simon and said to find her murderer. Now Simon must solve this mystery and stop the Humdrum, with only two people to help him: his best friend, and his mortal enemy (who is also a vampier).
Yvonne's Book Store Staff Picks
---
I Hate Reading
How to Read When You'd Rather Not
By Beth Bacon
This book can take anyone who hates to read and have them laughing, reading, and enjoying every minute of it.

Grateful American: A Journey From Self to Service by Gary Sinese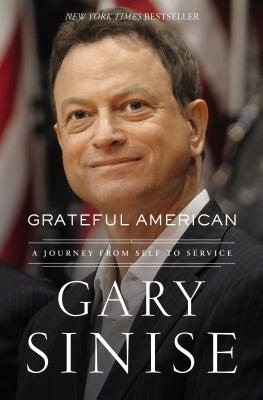 The Veteran's advocate tells his story from actor (Lt. Dan in Forest Gump) to activist, founding the Gary Sinese Foundation to honor and help thousands of American veterans.
Honey and Leonard are in the 70s and they are in love. When their kids get involved, the couple run away to Paris. Their whirlwind romance breaks the iternet.