---
Joy's Book Store Staff Picks
I'm embarrassed, still, by how long it took me to notice. Everything was right there in the open, right there in front of me, but it still took me so long to see the person I had married
It took me so long to hate him.
Martine is a genetically cloned replica made from Evelyn Caldwell's award-winning research. She's patient and gentle and obedient. She's everything Evelyn swore she'd never be. And she's having an affair with Evelyn's husband.
Now, the cheating bastard is dead, and both Caldwell wives have a mess to clean up. Good thing Evelyn Caldwell is used to getting her hands dirty.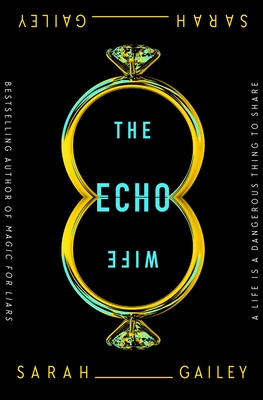 This story is a beautiful marriage of sci-fi and mystery/thriller! Sarah Gailey does a wonderful job of making you feel like 'the future is now' in this tale of love lost, self preservation, and perplexing hijinx. Join Evelyn on her journey to maintain everything she as worked for her entire life while trying to hold on to humanity "whatever that may mean". -Joy
---
Deanna's Book Store Staff Picks
The girls of St John the Divine, an elite English boarding school, were notorious for flipping their hair, harassing teachers, chasing boys, and chain-smoking cigarettes. They were fiercely loyal, sharp-tongued, and cuttingly humorous in the way that only teenage girls can be. For Josephine, now in her thirties, the years at St John were a lifetime ago. She hasn't spoken to another Divine in fifteen years, not since the day the school shuttered its doors in disgrace.
Yet now Josephine inexplicably finds herself returning to her old stomping grounds. The visit provokes blurry recollections of those doomed final weeks that rocked the community. Ruminating on the past, Josephine becomes obsessed with her teenage identity and the forgotten girls of her one-time orbit. With each memory that resurfaces, she circles closer to the violent secret at the heart of the school's scandal. But the more Josephine recalls, the further her life unravels, derailing not just her marriage and career, but her entire sense of self.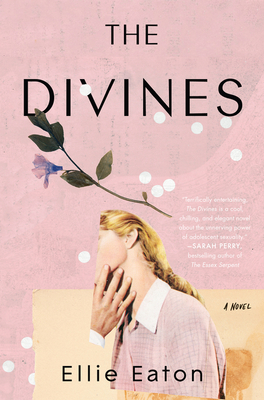 This was a gripping and riveting read. This title is for readers who loved Normal People, Girls, and a little bit of Gossip Girl because of the witty banter, promiscuous teenagers, and an adult coming to terms with her crazy youth. Joesphine, now in her thirties, is reflecting back to her time at an elite British boarding school, St. John the Divine. Her and her group of friends "The Divines" were known for chasing boys, chain-smoking cigarettes, and causing ruckus with their teachers. Joesphine has tried to forget her time there due to a tragedy, but finds herself coming to terms what happened that day and how it's affecting her relationships now. -Deanna
---
Nannette's Book Store Staff Picks
Braiding Sweetgrass by Robin Wall Kimmerer
Drawing on her life as an indigenous scientist, and as a woman, Kimmerer shows how other living beings--asters and goldenrod, strawberries and squash, salamanders, algae, and sweetgrass--offer us gifts and lessons, even if we've forgotten how to hear their voices. In reflections that range from the creation of Turtle Island to the forces that threaten its flourishing today, she circles toward a central argument: that the awakening of ecological consciousness requires the acknowledgment and celebration of our reciprocal relationship with the rest of the living world. For only when we can hear the languages of other beings will we be capable of understanding the generosity of the earth, and learn to give our own gifts in return.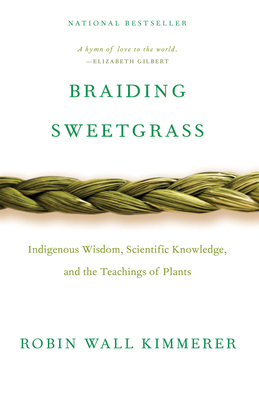 I read Braiding Sweetgrass for our Weird Science book club after having it on my to read pile for months, and I wish I had picked it up sooner. Author Robin Wall Kimmerer offers indigenous wisdom that invokes a love for the world around us and each other. This book offers much needed attention to the environment and our role in it. You can't read this book and doubt the ways in which our lives our intertwined with the natural world. -Nannette
---
Katlin's Book Store Staff Picks
The Initial Insult by Mindy McGinnis
Tress Montor's family used to mean something—until she didn't have a family anymore. When her parents disappeared seven years ago while driving her best friend home, Tress lost everything. The entire town shuns her now that she lives with her drunken, one-eyed grandfather at what locals refer to as the "White Trash Zoo."
Felicity Turnado has it all: looks, money, and a secret. One misstep could send her tumbling from the top of the social ladder, and she's worked hard to make everyone forget that she was with the Montors the night they disappeared. Felicity has buried what she knows so deeply that she can't even remember what it is . . . only that she can't look at Tress without feeling shame and guilt.
But Tress has a plan. A Halloween costume party at an abandoned house provides the ideal situation for Tress to pry the truth from Felicity—brick by brick—as she slowly seals her former best friend into a coal chute. Tress will have her answers—or settle for revenge.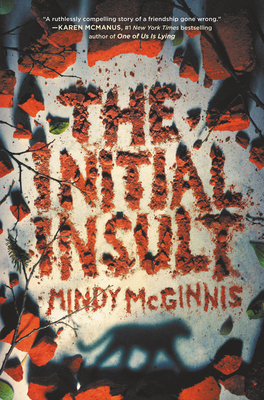 Wow. Mindy McGinnis is an amazing author in general, I was stunned by her hit earlier this year, Be Not Far From Me, but The Initial Insult? The Cask of Amontillado retelling with teenage girls? Absolutely inspired. There's no one more ruthless than teenagers, but especially when they've been wronged. McGinnis's prose puts you right in the grips of these characters, ripping you out of your world and into theirs with a jarring and harsh reality. By the end of the story I was stunned and left raw and wanting for more. -Katlin
---
Helen's Book Store Staff Picks
The Fortunate Ones by Ed Tarkington
When Charlie Boykin was young, he thought his life with his single mother on the working-class side of Nashville was perfectly fine. But when his mother arranges for him to be admitted as a scholarship student to an elite private school, he is suddenly introduced to what the world can feel like to someone cushioned by money. That world, he discovers, is an almost irresistible place where one can bend—and break—rules and still end up untarnished. As he gets drawn into a friendship with a charismatic upperclassman, Archer Creigh, and an affluent family that treats him like an adopted son, Charlie quickly adapts to life in the upper echelons of Nashville society. Under their charming and alcohol-soaked spell, how can he not relax and enjoy it all—the lack of anxiety over money, the easy summers spent poolside at perfectly appointed mansions, the lavish parties, the freedom to make mistakes knowing that everything can be glossed over or fixed?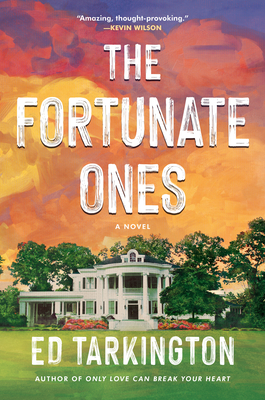 This second novel by the talented Mr. Tarkington dropped on January 5, 2021. I had been anticipating this release after hearing the author speak at the online Southern Independent Booksellers Alliance conference last fall. Tarkington is an English teacher and wrestling coach at the Montgomery Bell Academy in Nashville. 'The Fortunate Ones' is a story about power and privilege and colliding worlds in Nashville as told by Charlie Boykin, a young man admitted to an elite all boys school on scholarship. Charlie is living in East Nashville in the 1980's with his single, cocktail waitress mom when life suddenly changes. He leaves his lifelong friends and joins a world of hunting lodges, country clubs, and connected society with his school 'big brother', Arch, as his tour guide. Although he and his mother are treated 'like family,' he always knows on some level that he is being used, especially by Arch. He truly loves these people and, although he leaves the country for ten years, can never quite break the bond he has with them. Politics become Arch's ambition and Charlie is called into service on the campaign first for mayor of Nashville, and later in his run for Senate. Tarkington said when writing the book, he saw it as a combination of 'All the King's Men' and 'Brideshead Revisited.' I saw 'The Great Gatsby' and 'A Separate Peace' reflected in it. Considering that it was written by someone who has read and taught these novels for years, it is not surprising that Tarkington's own writing harkens other thoughtful works. I found 'The Fortunate Ones' compelling and believe it is a novel that could easily become required reading for high school English students in the future. -Helen
---
Courtney's Book Store Staff Picks
The Potlikker Papers: A Food History of the Modern South by John T. Edge
Over the last three generations, wrenching changes have transformed the South. The Potlikker Papers tells the story of that dynamism—and reveals how Southern food has become a shared culinary language for the nation.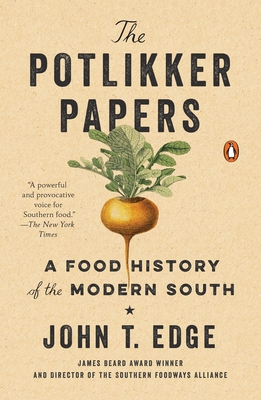 While I haven't finished this book yet, it is so hard to put down! It offers great insight into how food in the South was political, racial, and classist. Edge has thoughtfully divided the sections of the book into a timeline and each chapter of the section covers how Southern food was amplified in various scenarios. From how the Fast-Food industry came to be (thanks to Southern cuisine) to a migration of Hippies from California moving to Tennessee to start a commune and live off the land, The Potlikker Papers is both eye opening and a key fundamental instrument in telling the story of The South. This book gave me a humbling appreciation for The South, where I affectionately call home. -Courtney
---
Mandolin's Book Store Staff Picks
The Adventure Zone: Petals to the Metal by The McElroy Family and Illistrated by Carey Pietsch
With two down and seven to go, Taako, Merle, and Magnus are taking a small, but well deserved brake from Relic Reclaming while the Bureau of Balence looks for the next one. But their partying is cut short when reports of nature related disaster plaguing Goldcliff are heard back up on the moon. A petty criminal, known only as the Raven, has come into possesion of the Grand Relic called the Gaia Sash, and now has god-like control over all things nature. So how does one defeat a god? Hurley, Goldcliff's rising Lieutenant and secret friend of the Raven, says that they need to make the Raven feel as if the Gaia Sash can't give her everything that she wants. And Hurley knows just how to do that. After all, Goldcliff is known for its not-really-legal Battlewagon racing, which both the Raven and Hurley are well known winners at. Can the boys and Hurley beat the Raven to the finish line before things get to thorny for the whole town of Goldcliff?
---
Eddie's Book Store Staff Pick
Seattle Prohibition: Bootleggers, Rumrunners, and Graft in the Queen City by Brad Holden
Prohibition consumed Seattle, igniting a war that lasted nearly twenty years and played out in the streets, waterways and even town hall. Roy Olmstead, formerly a Seattle police officer, became the King of the Seattle Bootleggers, and Johnny Schnarr, runn.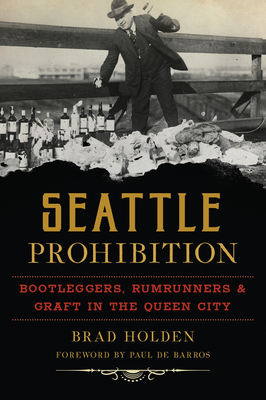 The book itself dives into different peoples lives during prohibition in Seattle and they all have very interesting exploits. I really do feel like this could be turned into a show much like HBO's Boardwalk Empire. Holden really does a good job of keeping the reader interested while stringing together facts of the time period. 10/10 -Eddie