---
Sarah's Book Store Staff Picks
---
The Mysterious Benedict Society
The ad in the newspaper says, "Are you a gifted child looking for special opportunities?" Reynie, an orphan, decides that he is, and persuades the orphanage director to let him take the test. Along with three other children who pass, Reynie meets the mysterious Mr. Benedict, a narcoleptic who lives behind a maze and who has an important mission for the children. They're sent to a boarding school on an island, The Learning Institute for the Very Enlightened, to find out all they can about the school's director, Ledroptha Curtain. Posing as students, they discover his plan to take over the world using mind control. But in Curtain's carefully controlled island fortress, stopping him seems impossible, even for four very gifted children.Think Lemony Snickett meets Blue Baillett. This is the first of four in the series--and the adventure is only just beginning!
We Will Be Shelter: Poems for Survival
We Will be Shelter, edited by poet and activist Andrea Gibson, is an anthology of contemporary poems that addresses issues of social justice. Unique to this anthology is its focus on creating positive social change through gorgeous, gusty poetry. Alongside and embedded in featured poems are concrete ways to address social and political issues raised. The goal of We Will be Shelter is to raise awareness, encourage critical self-reflection, and call readers to action.
---
Deanna's Book Store Staff Picks
---
Get A Life, Chloe Brown by Talia Hibbert
One of new rom-com focus titles for the season. Funny, voice-y and charming, these new romances speak to millennial readers, post YA readers, and any one who wants her romances witty and contemporary.This is about the daughter of a famous singer, dealing with her less-than-glamorous life. She's a fat woman of color with a chronic illness--but she's got a lot of drive and a plan to get her life on track. Part of it involves getting a little help from her building's buff, tattooed, artistic handyman.
This romantic comedy features two main characters that depict illnesses and actually cope with them in a healthy way which i absolutely loved!
A River of Royal Blood by Amanda Joy
Seventeen-year-old Eva is a princess, born with the magick of blood and bone--a dark and terrible magic that hasn't been seen in so long, the knowledge on how to wield its power has been lost to history. She wants nothing to do with the magick or with the Ivory Throne and heavy responsibility of leading her fractured country. But she has little choice. If she can't learn to harness the magick inside her by her nameday, she'll die at the hands of the Rival Heir. Her older sister Isadore, whose magick of light and persuasion is more glamorous but no less dangerous than Eva's, holds the hearts and alliances of the Court, and is widely favored to win the crown.. When an assassin attacks Eva weeks before the competition is set to begin, she discovers there is more to the attempt on her life than meets the eye--and it isn't just her sister who wants to see her dead. As tensions escalate, alliances are tested and family secrets are revealed, and Eva turns to the help of an instructor of mythic proportions and a mysterious khimaer prince to grow her magick into something to fear. Because despite the love she still has for her sister and the childhood memories they share, Eva will have to choose: Isa's death, or her own; her freedom, or the Queendom.
I found myself wanting to hurry up and read A River of Royal Blood because I wanted to know what happened, yet I also was taking my time to read and savor everything that was happening because I knew I would be sad once I finished it. I'm so sad that I've finished this book but I'm so happy and excited I read this. What an amazing debut! I can't wait til the second and final installment next year!
Nannette's Book Store Staff Picks
---
Know My Name by Chanel Miller
In this powerful memoir, Chanel Miller, the infamous Jane Doe who Brock Turner raped with little consequences from the judicial system, tells her story. Her words ring heartbreakingly true and resilient in Know My Name. "The saddest things about these cases, beyond the crimes themselves, are the degrading things the victim begins to believe about her being. My hope is to undo these beliefs. I say her, but whether you are a man, transgender, gender-nonconforming, however you choose to identify and exist in this world, if your life has been touched by sexual violence, I seek to protect you. And to the ones who lifted me, day by day, out of darkness, I hope to say thank you." - Chanel Miller
Where the Crawdads Sing by Delia Owens
Yes, I did it. I hopped on the Where the Crawdads Sings train. This is our most sold book OF ALL TIME. Countless customers have told me to read it, including a trusted book club member, so I finally did. AND I UNDERSTAND THE HYPE. THE HYPE IS WELL DESERVED. Kya is one of the most relatable characters I have ever read, especially as a southern femme introvert. We can all relate to loneliness, and the way Owens conceptualizes the emptiness using nature metaphors is profound. Sure, most readers probably aren't marsh people abandoned by their families for decades, but there are tidbits in Kya's experience for everyone.
I definitely don't regret my ticket on the Where the Crawdads Sing bandwagon. It's a lovel and haunting southern treasure.
Mountains Beyond Mountains by Tracy Kidder
Mountains Beyond Mountains is the latest book club pick for Life's Library, author John Green's virtual book club. If the news ever has you losing faith in humanity, this book about Paul Farmer, the founder of Partners In Health, will restore your faith. You will fall in love with Paul Farmer and his team's passion for providing the world with the health care they need and deserve. As a member of Life's Library, I got to see a live interview of Paul Farmer and the PIH team, and I can say he is just as genuine and caring as Tracy Kidder portrays him.
---
Katlin's Book Store Staff Picks
---
WinterWood by Shea Ernshaw
Nora Walker is rumored to be a witch, but only rumors as she is afraid that the magic that's been at home in her family for so many generations might've skipped her all together. Despite this, she has a special connection to the Wicker Woods, the deepest part of the forest that even the locals who don't believe know not to go through. It's this special connection that helps her find the lost boy, Oliver Huntsmen.
Robert Frost's poem "The woods" would've been a perfect intro to this story because it encapsulates it perfectly. The prose is absolutely beautiful and the story had me at the edge of my seat the entire time. I read this in only two hours! I fell in love with the Winter Woods and wanted to be a part of the Walker family by the end of the novel. Pick this up if you love magical forests that are lovely, dark, and deep, ones that keep you going miles before you sleep.
The Beautiful by Renee Ahdieh
Celine ran away to New Orleans to get away from her sins in Paris only to find that there was more darkness than she could ever imagine.
I am SO pumped for this book. Bring back vampires! Bring back dark and sultry demons and demonesses of the night that seduce you in the light of the moon. I read this book in a day and was sad every time I had to put it down. I cannot wait for the sequel, this was a fantastic story and I loved the delicious heat of New Orleans. I can't wait for the next volume to be released in June!
---
Helen's Book Store Staff Picks
This book is the biography of Anne Lister, a land owner and industrialist in the early 1800's who defied convention and lived a bold life in a man dominated world. The book is taken from her actual diaries found hidden in the paneled wall of Shibden Hall, her inerited family estate, in West Yorkshire, England. Much of the diaries were written in secret code that was deciphered years later. It is a fascinating portrait of a bold, adventurous woman who lived on her own terms.
Frances Mayes who thrilled readers with Under the Tuscan Sun writes a memoir of her childhood and coming of age in Fitzgerald, Georgia. It is a deeply personal and sensory depiction of her life in the South that shaped her spirit and gave her the wings to leave and travel the world. The portrait of her complicated family, especially her mother, Frankye, and maid, Willie Bell, were compelling to me and helped me relish the important, beautiful women in my younger life.
---
Amanda's Book Store Staff Picks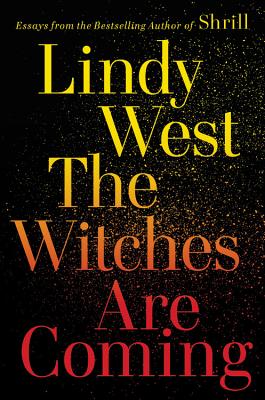 THIS IS A WITCH HUNT.
WE'RE WITCHES,
AND WE'RE HUNTING YOU.
Lindy West is back with a sharp and funny cultural critique on the patriarchy, mysogny, and the #metoo movement. West is known for her memoir Shrill, which is now a HULU series. The Witches Are Coming is an intriguing read.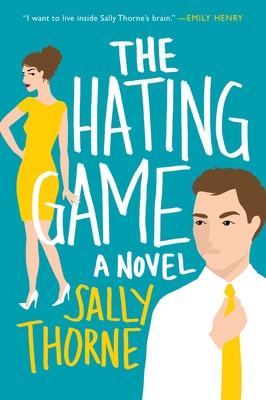 The Hating Game by Sally Thorne is a fun and quick romance read. Lucy Hutton and Joshua Templeman are rivals and experts at playing games to get the upper hand. Bitter rivals, polar opposites and both assistants to the CEOS at a Publishing house, the battle of wills comes to a head when they are both up for the same promotion.
---
Mandolin's Book Store Staff Picks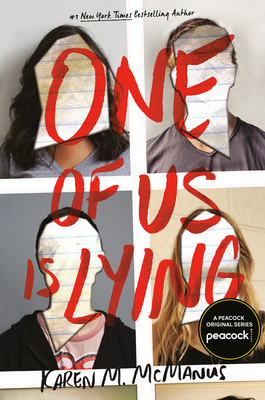 One of Us is Lying by Karen McManuus is a murder mystery of whodoneit with four high schoolers being the main suspects. While in detention, the school outcast, Simon, dies from an allirgic reaction, and it is suspected to be foul play. The four other people in the room all have secrets that Simon was planing to post online, but would any of them turn to murder to keep the secrets hidden?
Wings of Fire: Escaping Peril by Tui T. Sutherland is the 8th book in the Wings of Fire serise. Follow Peril, a dragon born with scales that burn as hot as fire, as she tries to show everyone that she is not still loyal to the evil Queen Scarlet. But that is a hard task to acomplish when you can set your room mate on fire just by rolling over in your sleep, and past mistakes never seem to leave other dragon's minds. And things only get even worse when Queen Scarlet comes back to threaten the dragon Peril loves most.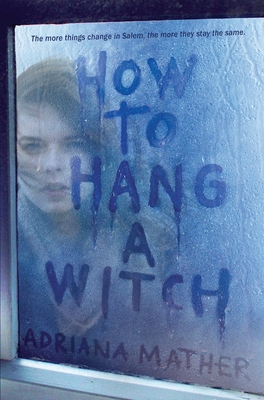 How to Hang a Witch by Andriana Mather puts anyone in their worst nightmare... being the enemy of everyone in your new town. And it isn't even Sam's fault. Although, her ancester, Cotton Mather, wasn't exactly popular in Salem a couple hudred years ago. On top of all this, Sam finds out a ghost has been following her, and a curse on all the ancestors of the Witch Trials is causing them all to die every 100 years. Just your regular new girl probles, right?