---
Sarah's Book Store Staff Picks
---
Magic of Liars by Sarah Gailey
In
Magic For Liars by Sarah Gailey
, the reader is sucked into a world of magic and mystery. There has been an untimley death of an insturctor at The Osthorne Academy of Young Mages, detective Ivy Gamble is called to check things out. Ivy's estranged sister Tabitha is turns out to be the instructor of Theoretical Magic at the Academy. When the two are reuinted over the murder, Ivy is pulled into Tabitha's world of secrets, power, and mistrust. Can Ivy solve this crime, reconnect with her very different sister Tabitha, and still remain true to herself? This is a great read for anyone who enjoys themes of magic, sisterly bonds, mystery and crime. It's an addicting debut that will keep suggsting, "just one more chapter...".
Pet-tecture by Phaidon Publishing
Pet
-Tecture
is such a fun book! Inside are various images of pets, living, hanging out, and doing fun things inside of amazingly designed pet structures. Explore the lavish homes of dogs. Reimagine the basic design of a chicken coop. Witness cats lounging instructures that push physics to it's limit. This makes a great coffe-table book for artists and designers alike. I love to use it to find inspirations in shape, color, and form.
---
Deanna's Book Store Staff Picks
---
Love Her or Lose Her by Tessa Bailey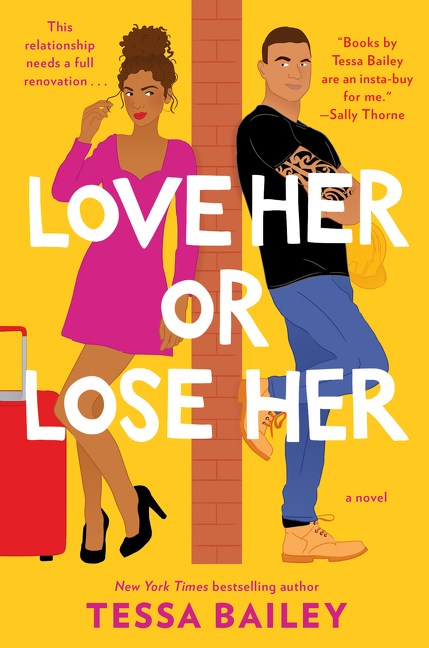 Rosie and Dominic Vega are the perfect couple: high school sweethearts, best friends, madly in love. Well, they used to be anyway. Now Rosie's lucky to get a caveman grunt from the ex-soldier every time she walks in the door. Dom is faithful and a great provider, but the man she fell in love with ten years ago is nowhere to be found. When her girlfriends encourage Rosie to demand more out of life and pursue her dream of opening a restaurant, she decides to demand more out of love, too. Three words: marriage boot camp.
Never in a million years did Rosie believe her stoic, too-manly-to-emote husband would actually agree to relationship rehab with a weed-smoking hippy. Dom talking about feelings? Sitting on pillows? Communing with nature? Learning love languages? Nope. But to her surprise, he's all in, and it forces her to admit her own role in their cracked foundation. As they complete one ridiculous—yet surprisingly helpful—assignment after another, their remodeled relationship gets stronger than ever. Except just as they're getting back on track, Rosie discovers Dom has a secret... and it could demolish everything.
The Bromance Book Club by Lyssa Kay
This romance was a little different. The protagonists are already married to each other. Gavin Scott is a second baseman married to Thea but their marriage runs into trouble when he finds out she's been faking it their entire marriage. He blows up and emotionally checks out and moves out. He finds help from an unlikely source-his teammates make him join their Bookclub, where they read romances to help understand their wives and girlfriends. The premise sounded really dumb to me at first but Adams does a really good job making the men actually believable as they discuss femininity and masculinity. This is probably one of the better romances on the list!
If I could describe this book in one emoji it would be the crying laughing face emoji. I was laughing reading The Bromance Book Club, but I was also touched about how these group of guys came together to help save Gavin's and Thea's marriage. Needless to say I thoroughly enjoyed this book from beginning to end; the plot, the ideas, the quotes, so many scenes were funny!
---
Nikki's Book Store Staff Picks
---
The Hideaway by Lauren K. Denton
After her last remaining family member dies, Sara Jenkins goes home to The Hideaway, her grandmother Mags' ramshackle B&B in Sweet Bay, Alabama. She intends to quickly tie up loose ends then return to her busy life and thriving antique shop in New Orleans. Instead, she learns Mags has willed her The Hideaway and charged her with renovating it--but that's only the first surprise. A motley crew of elderly B&B residents, a handsome contractor, and a box in the attic containing clues to Mags' real life tie her to Sweet Bay in ways she doesn't expect.
When a land developer with an eminent domain contract threatens to replace The Hideaway with a string of trendy condos, Sara is forced to make a choice--stay in Sweet Bay and fight for the house and people she's grown to love or leave again and return to her successful but now lonely-feeling life in New Orleans.
Percy Jackson and the Lightning Thief by Rick Riordan
Twelve-year-old Percy Jackson is on the most dangerous quest of his life. With the help of a satyr and a daughter of Athena, Percy must journey across the United States to catch a thief who has stolen the origninal weapon of mass destruction -- Zeus' master bolt. Along the way, he must face a host of mythological enemies determined to stop him. Most of all, he must come to terms with a father he has never known, and an Oracle that has warned him of betrayal by a friend.
A Discovery of Witches by Deborah Harkness
Book One of the All Souls Trilogy. When historian Diana Bishop opens a bewitched alchemical manuscript in Oxford's Bodleian Library it represents an unwelcome intrusion of magic into her carefully ordinary life. Though descended from a long line of witches, she is determined to remain untouched by her family's legacy. She banishes the manuscript to the stacks, but Diana finds it impossible to hold the world of magic at bay any longer.
---
Nannette's Book Store Staff Picks
---
Parable of the Sower by Octavia E. Butler
If you need a next level dystopia that hits too close for comfort, you have to pick up a copy of Parable of the Sower. Narrator Lauren is coming of age in a world falling apart around her. From drugs that incite a joy for pyromania to dismemberment by those desperate for water, chaos surrounds Lauren as she develops her own religion and her own means of survival as a teenager.
Warrior Poet: A Biography of Audre Lorde by Alexis De Veaux
Audre Lorde is a famous icon for feminism, queer liberation, and Black civil rights, but not many people know the details of her life. Growing up in New York City and born to immigrant parents, Lorde discovers her love for poetry in a mostly white girls school. Warrior Poet follows along her journey through publication, her personal relationships, her travels, and her experience with cancer.
In the Dream House: A Memoir by Carmen Maria Machado
In Her Body and Other Parties, Machado proved her talent with language and describing the indescribable. With In the Dream House, Machado is back at it again, but this time naming her own traumas. You have never read a memoir quite like this one. With headings like Dream House as Time Travel and Dream House as Stoner Comedy, Machado lets us into houses of abuse, growth, family, and friendship with her chilling storytelling to guide the way.
---
Katlin's Book Store Staff Picks
---
WinterWood by Shea Ernshaw
Nora Walker is rumored to be a witch, but only rumors as she is afraid that the magic that's been at home in her family for so many generations might've skipped her all together. Despite this, she has a special connection to the Wicker Woods, the deepest part of the forest that even the locals who don't believe know not to go through. It's this special connection that helps her find the lost boy, Oliver Huntsmen.
Robert Frost's poem "The woods" would've been a perfect intro to this story because it encapsulates it perfectly. The prose is absolutely beautiful and the story had me at the edge of my seat the entire time. I read this in only two hours! I fell in love with the Winter Woods and wanted to be a part of the Walker family by the end of the novel. Pick this up if you love magical forests that are lovely, dark, and deep, ones that keep you going miles before you sleep.
The Beautiful by Renee Ahdieh
Celine ran away to New Orleans to get away from her sins in Paris only to find that there was more darkness than she could ever imagine.
I am SO pumped for this book. Bring back vampires! Bring back dark and sultry demons and demonesses of the night that seduce you in the light of the moon. I read this book in a day and was sad every time I had to put it down. I cannot wait for the sequel, this was a fantastic story and I loved the delicious heat of New Orleans. I can't wait for the next volume to be released in June!
---
Helen's Book Store Staff Picks
Furious Hours by Casey Cep (Murder, Fraud, and The Last Trial of Harper Lee)
A fascinating read with exceptional writing. It's hard to believe that this is Cep's first book. The true story of the events preceding and the trial of an infamous Alabama preacher, Reverend Willie Maxwell, make for a real page-turner. The fact that Harper Lee attended the trial, hoping to write her own account of this is icing.
Under Magnolia by Frances Mayes
Frances Mayes who thrilled readers with Under the Tuscan Sun writes a memoir of her childhood and coming of age in Fitzgerald, Georgia. It is a deeply personal and sensory depiction of her life in the South that shaped her spirit and gave her the wings to leave and travel the world. The portrait of her complicated family, especially her mother, Frankye, and maid, Willie Bell, were compelling to me and helped me relish the important, beautiful women in my younger life.
---
Amanda's Book Store Staff Picks
Oona Out of Order by Margarita Montimore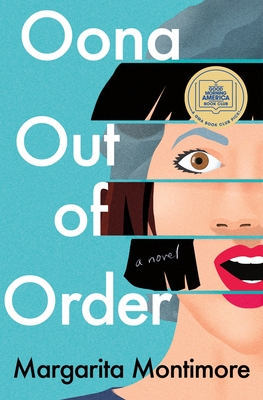 Oona Out of Order is a remarkably inventive novel that explores what it means to live a life fully in the moment, even if those moments are out of sequence. Just because life may be out of order, doesn't mean it's broken. It's New Year's Eve 1982, and Oona Lockhart has her whole life before her. At the stroke of midnight she will turn nineteen, and the year ahead promises to be one of consequence. Should she go to London to study economics, or remain at home in Brooklyn to pursue her passion for music and be with her boyfriend? As the countdown to the New Year begins, Oona faints and awakens thirty-two years in the future in her fifty-one-year-old body. Greeted by a friendly stranger in a beautiful house she's told is her own, Oona learns that with each passing year she will leap to another age at random. And so begins Oona Out of Order...
This is one of my favorite books that I have read in a while. Going with Oona through the leaps is heartbreaking and heartening.
The Silent Patient by Alex Michaelides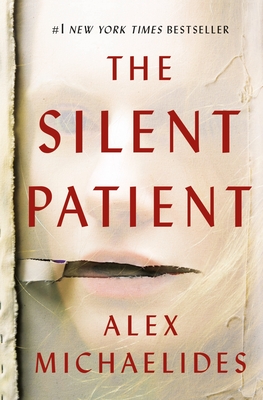 The Silent Patient is a shocking psychological thriller of a woman's act of violence against her husband—and of the therapist obsessed with uncovering her motive.
Alicia Berenson's life is seemingly perfect. A famous painter married to an in-demand fashion photographer, she lives in a grand house with big windows overlooking a park in one of London's most desirable areas. One evening her husband Gabriel returns home late from a fashion shoot, and Alicia shoots him five times in the face, and then never speaks another word. Theo Faber is a criminal psychotherapist who has waited a long time for the opportunity to work with Alicia. His determination to get her to talk and unravel the mystery of why she shot her husband takes him down a twisting path into his own motivations—a search for the truth that threatens to consume him....
Alex Michaelides has crafted a superb pyschological thriller that will leave you guessing until the very end.
Veronica Mars: The Thousand-Dollar Tan Line by Rob Thomas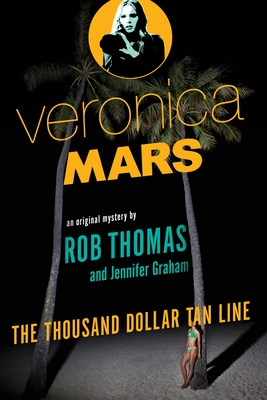 From Rob Thomas, the creator of the television series and movie phenomenon Veronica Mars, comes the first book in a thrilling mystery series that picks up where the feature film left off. Ten years after graduating from high school in Neptune, California, Veronica Mars is back in the land of sun, sand, crime, and corruption. She's traded in her law degree for her old private investigating license, struggling to keep Mars Investigations afloat on the scant cash earned by catching cheating spouses until she can score her first big case. Now it's spring break, and college students descend on Neptune, transforming the beaches and boardwalks into a frenzied, week-long rave. When a girl disappears from a party, Veronica is called in to investigate. But this is no simple missing person's case; the house the girl vanished from belongs to a man with serious criminal ties, and soon Veronica is plunged into a dangerous underworld of drugs and organized crime. And when a major break in the investigation has a shocking connection to Veronica's past, the case hits closer to home than she ever imagined. In Veronica Mars, Rob Thomas has created a groundbreaking female detective who's part Phillip Marlowe, part Nancy Drew, and all snark. With its sharp plot and clever twists, The Thousand-Dollar Tan Line will keep you guessing until the very last page.
---
Mandolin's Book Store Staff Picks
One of Us is Lying by Karen McManus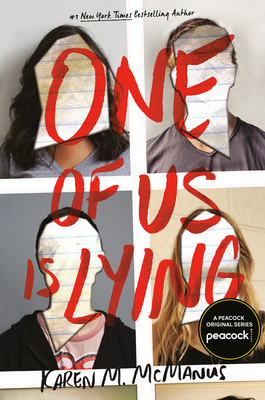 One of Us is Lying by Karen McManus is a murder mystery of whodoneit with four high schoolers being the main suspects. While in detention, the school outcast, Simon, dies from an allirgic reaction, and it is suspected to be foul play. The four other people in the room all have secrets that Simon was planing to post online, but would any of them turn to murder to keep the secrets hidden?
Six of Crows by Leigh Bardugo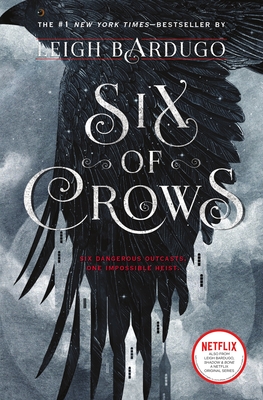 Six of Crows by Leigh Bardugo features six teens on a mission that could set them up for life: if they don't die trying first. Thrown together by Kaz, a notorious theif known as Dirtyhands for his pride in doing jobs noone wants, and ahas a knack for escaping anything and everything. The team he has assembled barely know each other, and some are downright enemies, but Kaz needs all of their skills if he is to break into the Ice Court, which is famous for beain inpenatrabul. Can these Six unlikly criminals complete their mission without killing each other first?
How to Hang a Witch by Adriana Mather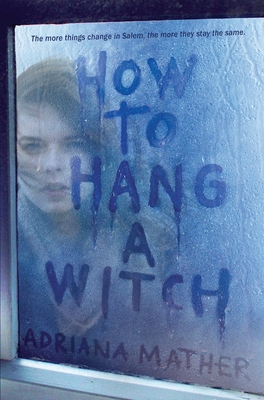 How to Hang a Witch by Adriana Mather puts anyone in their worst nightmare... being the enemy of everyone in your new town. And it isn't even Sam's fault. Although, her ancester, Cotton Mather, wasn't exactly popular in Salem a couple centuries ago. On top of all this, Sam finds out a ghost has been following her, wanting to force her out of the house she just oved into. And the icing of the cake, a curse on all the ancestors of the Witch Trials is causing them to die every 100 years, and this century is almost up. Just your regular new girl probles, right?
Yvonne's Book Store Staff Picks
---
Beach Music by Pat Conroy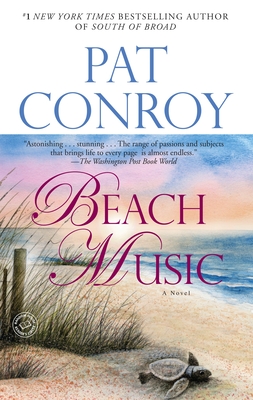 A masterfully crafted tale of one family's story of life in South Carolina's low country.

Grateful American: A Journey From Self to Service by Gary Sinese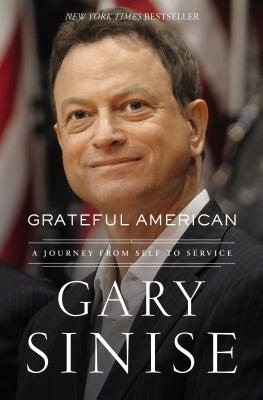 The Veteran's advocate tells his story from actor (Lt. Dan in Forest Gump) to activist, founding the Gary Sinese Foundation to honor and help thousands of American veterans.