---
Sarah's Book Store Staff Picks
---
Liar, Temptress, Soldier, Spy by Karen Abbott
Karen Abbott illuminates one of the most fascinating yet little known aspects of the Civil War: the stories of four courageous women—a socialite, a farmgirl, an abolitionist, and a widow—who were spies.
After shooting a Union soldier in her front hall with a pocket pistol, Belle Boyd became a courier and spy for the Confederate army, using her charms to seduce men on both sides. Emma Edmonds cut off her hair and assumed the identity of a man to enlist as a Union private, witnessing the bloodiest battles of the Civil War. The beautiful widow, Rose O'Neale Greenhow, engaged in affairs with powerful Northern politicians to gather intelligence for the Confederacy, and used her young daughter to send information to Southern generals. Elizabeth Van Lew, a wealthy Richmond abolitionist, hid behind her proper Southern manners as she orchestrated a far-reaching espionage ring, right under the noses of suspicious rebel detectives.
Using a wealth of primary source material and interviews with the spies' descendants, Abbott seamlessly weaves the adventures of these four heroines throughout the tumultuous years of the war. With a cast of real-life characters including Walt Whitman, Nathaniel Hawthorne, General Stonewall Jackson, detective Allan Pinkerton, Abraham and Mary Todd Lincoln, and Emperor Napoleon III, Liar, Temptress, Soldier, Spy draws you into the war as these daring women lived it.
Missoula by Jon Krakauer
In Missoula, Krakauer chronicles the searing experiences of several women in Missoula — the nights when they were raped; their fear and self-doubt in the aftermath; the way they were treated by the police, prosecutors, defense attorneys; the public vilification and private anguish; their bravery in pushing forward and what it cost them.

Some of them went to the police. Some declined to go to the police, or to press charges, but sought redress from the university, which has its own, non-criminal judicial process when a student is accused of rape. In two cases the police agreed to press charges and the district attorney agreed to prosecute. One case led to a conviction; one to an acquittal. Those women courageous enough to press charges or to speak publicly about their experiences were attacked in the media, on Grizzly football fan sites, and/or to their faces. The university expelled three of the accused rapists, but one was reinstated by state officials in a secret proceeding. One district attorney testified for an alleged rapist at his university hearing. She later left the prosecutor's office and successfully defended the Grizzlies' star quarterback in his rape trial. The horror of being raped, in each woman's case, was magnified by the mechanics of the justice system and the reaction of the community.

Krakauer's dispassionate, carefully documented account of what these women endured cuts through the abstract ideological debate about campus rape. College-age women are not raped because they are promiscuous, or drunk, or send mixed signals, or feel guilty about casual sex, or seek attention. They are the victims of a terrible crime and deserving of compassion from society and fairness from a justice system that is clearly broken.
---
Deanna's Book Store Staff Picks
---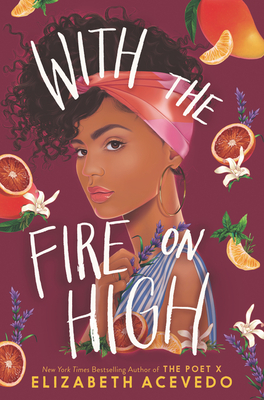 With The Fire On High by Elizabeth Acevedo
Emoni is a Afro-Latina in senior in high school that has a child, but it doesn't stop her from pursuing her dreams of becoming a chef. Even if she has some fears she faces them with the help of her grandmother who raises her and her best friend Angellica. The chapters are short but they flow and do not sound choppy. I loved the perspective of a hard working African American and Latina teenager who is being raised by her grandmother, and is remaining focused to achieve her goals even though she struggles with balancing being a student, having a child, working, hanging out with friends, and dating.
Queenie by Candice Carty-Williams
Queenie Jenkins is a 25-year-old Jamaican British woman living in London, straddling two cultures and slotting neatly into neither. She works at a national newspaper, where she's constantly forced to compare herself to her white middle class peers. After a messy break up from her long-term white boyfriend, Queenie seeks comfort in all the wrong places…including several hazardous men who do a good job of occupying brain space and a bad job of affirming self-worth.

As Queenie careens from one questionable decision to another, she finds herself wondering, "What are you doing? Why are you doing it? Who do you want to be?"—all of the questions today's woman must face in a world trying to answer them for her.
Nannette's Book Store Staff Picks
---
Gilded Wolves by Roshani Chokshi
This book isn't the sort of kind I would usually head toward. I love YA, but the sound of Paris during 1889 made me want to fall asleep. I was ECSTATIC when I realized this creative retelling of the Exposition Universelle is nothing but boring. The characters have hypnotic backstories and the riddles they meet at each turn forced me to read through these pages as fast as possible. This novel is fun yet provides vital lessons on empathy, colonialism, and looking out for one another.
Am I There Yet? by Mari Andrew
As a soon-to-be college grad, I can easily say that Mari Andrew GETS IT. With her adorable illustrations and poignant tidbits about her own life, Andrew says everything I needed to hear. This is the perfect gift for the graduates in your life or just your young adult friends who are struggling to figure out anything from their life's purpose to where to travel next. Am I There Yet is the reassurance that all new adults need.
My Sister, The Serial Killer by Oyinkan Braithwaite
This book has been on my To Be Read shelf since it first came out, and I am so glad I finally picked up a copy. Braithwaite's writing is hilariously dark and the characterization is perfect. The narrator, Karede, has a clear voice, even as she jumps across timelines in her life. Her thoughts about her sister Ayoola's murders and committment to blood over law is compelling and irresistible. From the sisters' backstory with an abusive father to their attempts to clean a couple murder scenes, this story never leaves you bored. My Sister, the Serial Killer is the summer read you didn't know you needed.
---
Katlin's Book Store Staff Picks
---
And The Trees Crept In by Dawn Kurtagich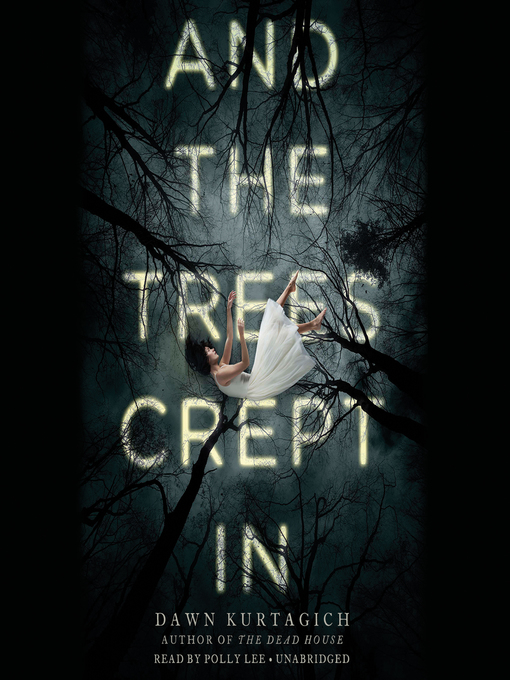 There's something about reading scary stories in the summer. The air is hot and muggy, the sun is reluctant to go down, and the nights are thick with some kind of mysterious air that shouldn't be so different than any other time, yet it is. And the Trees Crept In was a horror novel I discovered a summer or so ago and it's never left my mind. Nori escapes an abusive home with her sister and they live happily ever after with their aunt in the beautiful manor. At least, that's how she thought she remembered it. But things have started changing and the creaks and moans of the house don't seem so innocent anymore. Her aunt has gone up to the attic and won't come down. Her sister, Silla, keeps talking about an imaginary friend that might not be so imaginary, and a stranger has appeared trying to convince them to leave. Things are starting to not be what they seem. Why do the trees seem closer than they were the day before? Has she met this boy before? Where are the townspeople? Where have the gone? Nori would be content to ignore these secrets and the hidden mysterious of the house, but there's something that she can't deny. The trees are getting closer.
I adored this eerie story, and I can't wait to share it with you!
Wildwood by Colin Meloy
Wildwood is a novel that reminds me of why I became such a bookworm in the first place. It's a middle grade read that is thick, but don't let its size intimidate you! It's packed with story and heart alongside beautiful illustrations. This a novel that booklovers of all ages will enjoy, the pages are unevenly cut and it just feels nice in your hand. The story is about Prue and how she must journey to the impassable wood to save her baby brother who had been stolen by a murder of crows. It gives off Labryinth vibes mixed with the classic Redwall. This is the perfect book for anyoe who wants a whimsical tale of best friends and saving what was lost.
---
Abigail's Book Store Staff Picks
---
Currently Reading

: New and Selected Poems by Mary Oliver
Pulling from American poetic tradition in the vein of Thoreau, Whitman, and Dickinson, modern poet Mary Oliver creates transporting and moving poems in this collection of her life's work. Mary Oliver meditates on themes like life and death, nature, and mindfulness, all the while reminding us of our innate inner beauty. This collection is perfect for a quiet summer morning, listening to the birds sing. Here's a taste of Mary Oliver's talent -- "Wild Geese" is probably her most famous work:
"You do not have to be good.
You do not have to walk on your knees
for a hundred miles through the desert, repenting.
You only have to let the soft animal of your body
love what it loves.
Tell me about despair, yours, and I will tell you mine.
Meanwhile the world goes on.
Meanwhile the sun and the clear pebbles of the rain
are moving across the landscapes,
over the prairies and the deep trees,
the mountains and the rivers.
Meanwhile the wild geese, high in the clean blue air,
are heading home again.
Whoever you are, no matter how lonely,
the world offers itself to your imagination,
calls to you like the wild geese, harsh and exciting–
over and over announcing your place
in the family of things."
How Not to Die Alone by Richard Roper
Romantic, moving, and hilarious, Richard Roper's debut novel is my pick of the summer. When people in London die alone and friendless, our hero Andrew is called in to tidy up the fragments of their lives. Like a dismal Sherlock Holmes, he sorts through people's things to find clues about next of kin. Though his coworkers are annoying and his boss is overzealous, Andrew likes his job and is good at it. he can neatly and precisely put together the pieces of someone's life after they die, but when it comes to the living, Andrew is out of his element. Then, Peggy is hired, a beautiful and interesting woman who not only befreinds the lonely Andrew but gives him a reason to carry on. There's just one catch -- Andrew has been lying about an imaginary family for years, and his lie is starting to tangle! Witty, laugh-out-loud funny, and completely heartfelt, How Not to Die Alone is the most fun I've had with a novel in ages. A must-read!