---
Sarah's Book Store Staff Picks
---
Magic of Liars by Sarah Gailey
In
Magic For Liars by Sarah Gailey
, the reader is sucked into a world of magic and mystery. There has been an untimley death of an insturctor at The Osthorne Academy of Young Mages, detective Ivy Gamble is called to check things out. Ivy's estranged sister Tabitha is turns out to be the instructor of Theoretical Magic at the Academy. When the two are reuinted over the murder, Ivy is pulled into Tabitha's world of secrets, power, and mistrust. Can Ivy solve this crime, reconnect with her very different sister Tabitha, and still remain true to herself? This is a great read for anyone who enjoys themes of magic, sisterly bonds, mystery and crime. It's an addicting debut that will keep suggsting, "just one more chapter...".
Pet-tecture by Phaidon Publishing
Pet
-Tecture
is such a fun book! Inside are various images of pets, living, hanging out, and doing fun things inside of amazingly designed pet structures. Explore the lavish homes of dogs. Reimagine the basic design of a chicken coop. Witness cats lounging instructures that push physics to it's limit. This makes a great coffe-table book for artists and designers alike. I love to use it to find inspirations in shape, color, and form.
---
Deanna's Book Store Staff Picks
---
Get A Life, Chloe Brown by Talia Hibbert
One of new rom-com focus titles for the season. Funny, voice-y and charming, these new romances speak to millennial readers, post YA readers, and any one who wants her romances witty and contemporary.This is about the daughter of a famous singer, dealing with her less-than-glamorous life. She's a fat woman of color with a chronic illness--but she's got a lot of drive and a plan to get her life on track. Part of it involves getting a little help from her building's buff, tattooed, artistic handyman.
This romantic comedy features two main characters that depict illnesses and actually cope with them in a healthy way which i absolutely loved!
A River of Royal Blood by Amanda Joy
Seventeen-year-old Eva is a princess, born with the magick of blood and bone--a dark and terrible magic that hasn't been seen in so long, the knowledge on how to wield its power has been lost to history. She wants nothing to do with the magick or with the Ivory Throne and heavy responsibility of leading her fractured country. But she has little choice. If she can't learn to harness the magick inside her by her nameday, she'll die at the hands of the Rival Heir. Her older sister Isadore, whose magick of light and persuasion is more glamorous but no less dangerous than Eva's, holds the hearts and alliances of the Court, and is widely favored to win the crown.. When an assassin attacks Eva weeks before the competition is set to begin, she discovers there is more to the attempt on her life than meets the eye--and it isn't just her sister who wants to see her dead. As tensions escalate, alliances are tested and family secrets are revealed, and Eva turns to the help of an instructor of mythic proportions and a mysterious khimaer prince to grow her magick into something to fear. Because despite the love she still has for her sister and the childhood memories they share, Eva will have to choose: Isa's death, or her own; her freedom, or the Queendom.
I found myself wanting to hurry up and read A River of Royal Blood because I wanted to know what happened, yet I also was taking my time to read and savor everything that was happening because I knew I would be sad once I finished it. I'm so sad that I've finished this book but I'm so happy and excited I read this. What an amazing debut! I can't wait til the second and final installment next year!
---
Nikki's Book Store Staff Picks
---
The Hideaway by Lauren K. Denton
After her last remaining family member dies, Sara Jenkins goes home to The Hideaway, her grandmother Mags' ramshackle B&B in Sweet Bay, Alabama. She intends to quickly tie up loose ends then return to her busy life and thriving antique shop in New Orleans. Instead, she learns Mags has willed her The Hideaway and charged her with renovating it--but that's only the first surprise. A motley crew of elderly B&B residents, a handsome contractor, and a box in the attic containing clues to Mags' real life tie her to Sweet Bay in ways she doesn't expect.
When a land developer with an eminent domain contract threatens to replace The Hideaway with a string of trendy condos, Sara is forced to make a choice--stay in Sweet Bay and fight for the house and people she's grown to love or leave again and return to her successful but now lonely-feeling life in New Orleans.
Percy Jackson and the Lightning Thief by Rick Riordan
Twelve-year-old Percy Jackson is on the most dangerous quest of his life. With the help of a satyr and a daughter of Athena, Percy must journey across the United States to catch a thief who has stolen the origninal weapon of mass destruction -- Zeus' master bolt. Along the way, he must face a host of mythological enemies determined to stop him. Most of all, he must come to terms with a father he has never known, and an Oracle that has warned him of betrayal by a friend.
A Discovery of Witches by Deborah Harkness
Book One of the All Souls Trilogy. When historian Diana Bishop opens a bewitched alchemical manuscript in Oxford's Bodleian Library it represents an unwelcome intrusion of magic into her carefully ordinary life. Though descended from a long line of witches, she is determined to remain untouched by her family's legacy. She banishes the manuscript to the stacks, but Diana finds it impossible to hold the world of magic at bay any longer.
---
Nannette's Book Store Staff Picks
---
Winterwood by Shea Ernshaw
I'm in love with Winterwood! This book has it all--beautiful descriptions and detail, complex and developed characters, plot that pulls you across each page, and a plot worth crying over. Winterwood contains the story of a generation of witches in the depths of the wilderness, right next to a camp for troubled youth. The story of these strong women, their families, friendships, and strength is intense and wonderful. With a time traveling twist, Winterwood is everything you could ever want from a YA novel.
Untamed by Will Harlan
Untamed is the story of "the wildest woman in America," and Carol Ruckdeschel definitely is. Her story is one of an obsesssion with nature, with twists of love and murder. Untamed reads like a soap opera, but with the added bonus of sea turtles.
Me by Elton John
After seeing the movie Rocketman and witnessing Elton John's talent in person, I knew I had to get my hands on Me to learn more about this musical mastermind. Saying Elton John has had a wild life is an understatement, but I was more swept away by the love throughout his memoir. From founding the Elton John AIDS Foundation to realizing he wants nothing more than to be a wonderful father, reading Me is a deep dive into the heart of a superstar.
---
Katlin's Book Store Staff Picks
---
WinterWood by Shea Ernshaw
Nora Walker is rumored to be a witch, but only rumors as she is afraid that the magic that's been at home in her family for so many generations might've skipped her all together. Despite this, she has a special connection to the Wicker Woods, the deepest part of the forest that even the locals who don't believe know not to go through. It's this special connection that helps her find the lost boy, Oliver Huntsmen.
Robert Frost's poem "The woods" would've been a perfect intro to this story because it encapsulates it perfectly. The prose is absolutely beautiful and the story had me at the edge of my seat the entire time. I read this in only two hours! I fell in love with the Winter Woods and wanted to be a part of the Walker family by the end of the novel. Pick this up if you love magical forests that are lovely, dark, and deep, ones that keep you going miles before you sleep.
The Beautiful by Renee Ahdieh
Celine ran away to New Orleans to get away from her sins in Paris only to find that there was more darkness than she could ever imagine.
I am SO pumped for this book. Bring back vampires! Bring back dark and sultry demons and demonesses of the night that seduce you in the light of the moon. I read this book in a day and was sad every time I had to put it down. I cannot wait for the sequel, this was a fantastic story and I loved the delicious heat of New Orleans. I can't wait for the next volume to be released in June!
---
Helen's Book Store Staff Picks
Gentleman Jack by Anne Choma, Sally Wainright (Foreword by)
This book is the biography of Anne Lister, a land owner and industrialist in the early 1800's who defied convention and lived a bold life in a man dominated world. The book is taken from her actual diaries found hidden in the paneled wall of Shibden Hall, her inerited family estate, in West Yorkshire, England. Much of the diaries were written in secret code that was deciphered years later. It is a fascinating portrait of a bold, adventurous woman who lived on her own terms.
Under Magnolia by Frances Mayes
Frances Mayes who thrilled readers with Under the Tuscan Sun writes a memoir of her childhood and coming of age in Fitzgerald, Georgia. It is a deeply personal and sensory depiction of her life in the South that shaped her spirit and gave her the wings to leave and travel the world. The portrait of her complicated family, especially her mother, Frankye, and maid, Willie Bell, were compelling to me and helped me relish the important, beautiful women in my younger life.
---
Amanda's Book Store Staff Picks
The Witches Are Coming by Lindy West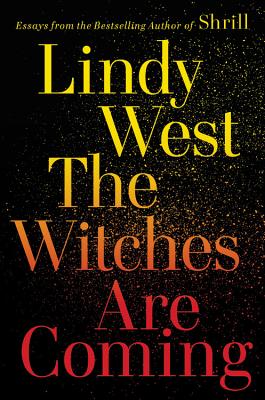 THIS IS A WITCH HUNT.
WE'RE WITCHES,
AND WE'RE HUNTING YOU.
Lindy West is back with a sharp and funny cultural critique on the patriarchy, mysogny, and the #metoo movement. West is known for her memoir Shrill, which is now a HULU series. The Witches Are Coming is an intriguing read.
The Hating Game by Sally Thorne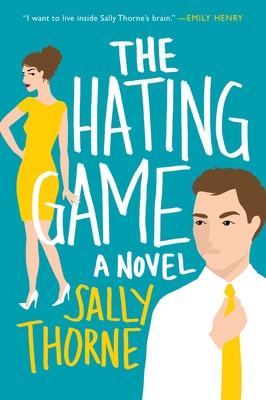 The Hating Game by Sally Thorne is a fun and quick romance read. Lucy Hutton and Joshua Templeman are rivals and experts at playing games to get the upper hand. Bitter rivals, polar opposites and both assistants to the CEOS at a Publishing house, the battle of wills comes to a head when they are both up for the same promotion.
---
Mandolin's Book Store Staff Picks
One of Us is Lying by Karen McManus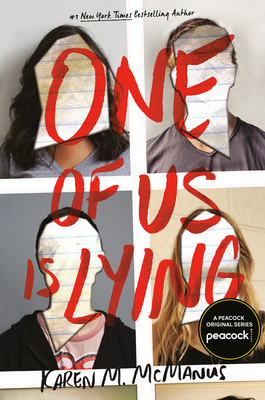 One of Us is Lying by Karen McManus is a murder mystery of whodoneit with four high schoolers being the main suspects. While in detention, the school outcast, Simon, dies from an allirgic reaction, and it is suspected to be foul play. The four other people in the room all have secrets that Simon was planing to post online, but would any of them turn to murder to keep the secrets hidden?
Wings of Fire: Escaping Peril by Tui T. Sutherland
Wings of Fire: Escaping Peril by Tui T. Sutherland is the 8th book in the Wings of Fire serise. Follow Peril, a dragon born with scales that burn as hot as fire, as she tries to show everyone that she is not still loyal to the evil Queen Scarlet. But that is a hard task to acomplish when you can set your room mate on fire just by rolling over in your sleep, and past mistakes never seem to leave other dragon's minds. And things only get even worse when Queen Scarlet comes back to threaten the dragon Peril loves most.
How to Hang a Witch by Adriana Mather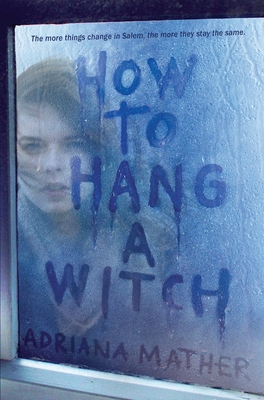 How to Hang a Witch by Adriana Mather puts anyone in their worst nightmare... being the enemy of everyone in your new town. And it isn't even Sam's fault. Although, her ancester, Cotton Mather, wasn't exactly popular in Salem a couple hudred years ago. On top of all this, Sam finds out a ghost has been following her, and a curse on all the ancestors of the Witch Trials is causing them all to die every 100 years. Just your regular new girl probles, right?
Yvonne's Book Store Staff Picks
---
Beach Music by Pat Conroy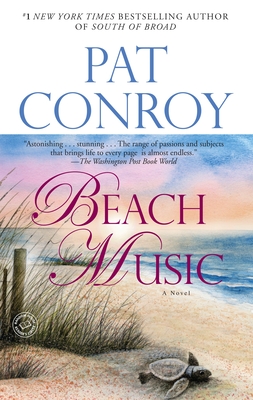 A masterfully crafted tale of one family's story of life in South Carolina's low country.

Grateful American: A Journey From Self to Service by Gary Sinese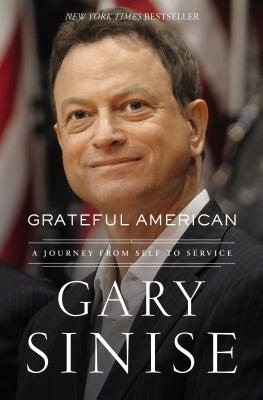 The Veteran's advocate tells his story from actor (Lt. Dan in Forest Gump) to activist, founding the Gary Sinese Foundation to honor and help thousands of American veterans.